Features & Columns
High Activity
As marijuana continues its journey into the mainstream, a pair of fitness instructors aim to open a cannabis-friendly gym
Growth Industry | High Activity | A Sober Look at CBD | E-Wasted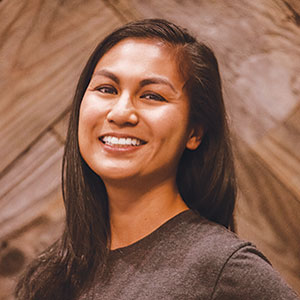 For the better part of a century, cannabis users have been painted in an unfavorable light as stoners and slackers. Here, in the highly progressive and counter-culturally informed Bay Area, it's doubtful that many continue to cling to the harshest of these stereotypes or believe that responsible marijuana will unravel the underpinnings of civilized life as we know it.
But the perception that smoking a joint or eating a space cake is a one-way ticket to an evening on the couch still persists. Judy Ann Kekki and her partner Jean Paul Aceves want to change that.
While the pair of San Jose residents regularly harness the calming effects of cannabis to relax at the end of the day, they also turn to the plant's active ingredients—THC, CBD and a variety of other organic compounds known as "terpenes"—to boost their energy and increase their focus, all in the pursuit of a better workout.
Kekki is a yoga and meditation instructor. Aceves is a fitness enthusiast with a passion for jiu-jitsu and other high-intensity sports. And both believe that marijuana is an excellent complement to physical activity. Together they run occasional classes that pair cannabis with either a slow-moving yoga flow or a meditation session, holding one or two sessions of each class every month.
So far, the response has been overwhelmingly positive. "It's so funny, they almost feel like they're in awe that something like this exists," Kekki says of first-time attendees. "A lot of people have not tried the three together and when they do, they have their own profound experience."
Pairing psychotropics and yoga poses is not new—even on the commercial level. Dee Dussault, a former Bay Area resident and the author of the 2017 book Ganja Yoga, has been hosting courses like this since 2009. She even has her own franchise of sorts; her website provides links to 14 "certified ganja yoga instructors." Most are located on the West Coast.
However, it seems that Kekki and Aceves may be the first to openly advertise such a course in the South Bay. They currently use Instagram and the Meetup app to spread the word. At the moment that's all they do, as they want to make sure class sizes remain small and that they don't run afoul of the law. All events are held on private property with permission from the landlord, and no cannabis is sold. Rather, participants are invited to bring their own pot or choose from a variety of free sponsor-provided products on site.
"We have to do it this way until the policies and laws change," she says. "I just make sure it's on a private event basis; I don't accept walk-ins; I don't sell any cannabis, so we walk that fine line. It's as if I'm inviting them to my home, just smoking out with my friends."
Kekki says that a few athletes come to her classes, including a regular group of powerlifters who defy disparaging stoner stereotypes. "It just goes to show that there are people in the fitness industry using cannabis," she says. "A lot of active people are coming to my classes, and that's the stigma we're trying to break."
It all makes sense to Aceves. He is a champion of the power of cannabis to help during high-stress workouts as well as with recovery. At every one of his and Kekki's classes, he spends the first hour consulting with attendees and offering them advice on how to dial in their perfect dose. There are many factors he considers, including the ratio of THC to CBD, the strain—sativa, indica or hybrid—and the method of delivery.
He calls it "cannabis performance facilitation" and he aims to make a career of it, explaining that he and Kekki hope to eventually open their own gym. "Not a dab lounge or someplace for people to come and smoke," he cautions. "We want a gym that acknowledges the endocannabinoid system."
Aceves is not a research scientist, though he works hard to understand the available science that supports his practices and he firmly believes that he is on the bleeding edge of a coming revolution—the open blending of marijuana and exercise.
"Who knows—in five or 10 years it might be like 24 Hour Fitness," he says. "I can't imagine a world where I'm not allowed to use cannabis, let alone go work out and lead a healthy lifestyle."
Kekki also sees the business potential behind her practice. She and Aceves have even come up with a name—INEX, a play on the constant reminders to inhale and exhale that regular yoga practitioners will recognize.
But this project is also a very personal one for Kekki. In the wake of her brother's suicide a few years ago, she has found that yoga and meditation in combination with cannabis use help center her and brighten her days. She believes that cannabis-infused meditation and yoga can help all people transcend trauma, maintain a healthier mental state and build long-lasting friendships.
"I have a lot of regulars now and everybody's sharing their trials and tribulations, so we really are healing together," she says. "It's really healing for me, the power of this plant."
For more information on Kekki and Aceves' classes, search for their Instagram handle, Elev8YourWellness or "cannabis enhanced wellness events" on Meetup.