Features & Columns
Craft Brew Goes Big in Silicon Valley
Silicon Valley's Brew Scene | Hermitage Brewing Co. | Summer Kraftbrew Fest 2012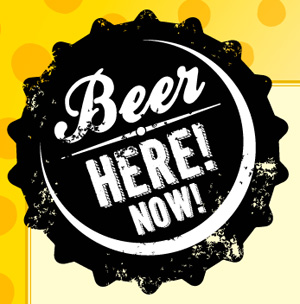 For fans of craft brew, this is a great time to be in the 408 and 650. I borrowed that line from Greg Sonick, craft beer brand manager for DBI Beverage, a South Bay beer distributor. This year craft brew sales for the company have jumped 72 percent over last year, and we're only halfway through 2012. The dynamic, artisanal beer movement that has come to be known as craft brew is now flourishing in the South Bay.
In our second annual beer issue, we raise a glass to celebrate the arrival of craft brew in Silicon Valley. Beer writer Andy Lee surveys the past, present and future of Silicon Valley's brew scene and writes about San Jose's highly anticipated Original Gravity craft brewpub. I take a look at San Jose's Hermitage Brewing Co., a pioneer and innovator in South Bay beer.
We are enjoying a perfect storm of good beer in Silicon Valley—boutique breweries (Hermitage Brewing Co., Strike Brewing Co.), brewpubs (the Tied House, Gordon Biersch, Faultline, Firehouse, Los Gatos Brewing Co. and others), beer-centric pubs (Rose and Crown, Harry's Hofbrau, Jack's bar), well-stocked corner stores and specialty shops (Kelly's Liquors, Wine Affairs), great beer events (Kraftbrew, Beerwalk), a South Bay beer blog (betterbeerblog.com) and, most importantly, a populace that is increasingly choosing high-quality premium beer over low-quality cheap beer.
Great times indeed.
Silicon Valley's Brew Scene | Hermitage Brewing Co. | Summer Kraftbrew Fest 2012