Features & Columns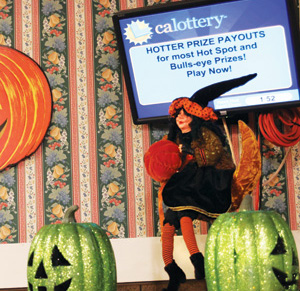 In 2009, Shirakawa and his
chief of staff, Eddie Garcia, spent three days in San Diego, staying at the 4-star Marriott Marquis waterfront hotel and tooling around San Diego in a Mercury Grand Marquis luxury rental to tour an ambulance service's facility. Cost to taxpayers: $1,742.
Occasionally, Shirakawa's spending goes so far as to require some corrective action. In the last two years alone, he was forced to reimburse the county for 16 rejected charges totaling $4,614.18. These charges included rental cars, hotel rooms on a Valentine's Day and New Year's Eve, a couple of dinners and plane tickets and two golf outings.
In October 2011, Shirakawa bought a $479 Southwest Airlines plane ticket to go to Henderson, Nev., where he then used his county credit card for a $583 charge at the Revere Golf Club. Only after county staff advised Shirakawa's office of the impropriety of the charges were the $1,000-plus in expenses repaid.
Shirakawa also reimbursed the county for half of these improper expenses in just the last month, after Metro began making Public Records Act requests into supervisors' calendars and expenses.
Shirakawa's expense reports show that he rang up charges in 2009 and 2011 at Rio Suites casino in Las Vegas and Thunder Valley Casino in Lincoln, respectively. Both gambling establishments reversed charges a couple months after the county processed them—essentially an interest-free casino loan, courtesy of taxpayers.
Shirakawa's P-Card also shows an unexplained September 2010 charge at Harvey's Casino in Lake Tahoe. Eight months later, Shirakawa repaid the $20.46, writing to the finance department that he had provided both his personal and county card numbers to the casino, leaving open the possibility that he could have used his government-issued credit card to take out a line of credit with Harrah's Gaming, which has a partnership with Rio Suites and other casinos so players can gamble at different locations under the same profile. Shirakawa has not responded to Metro's requests to discuss his expenses.
"Please accept this payment to the County of Santa Clara for $20.46 as reimbursement for a charge to my P-Card," Shirakawa wrote. "My personal and business information are on the same profile with Harrah's Entertainment and a charge of $20.46 was inadvertently charged. I have since corrected the link."