Movies
Cinequest 2014 Preview
What's ahead at Cinequest—150 features and new honor for innovators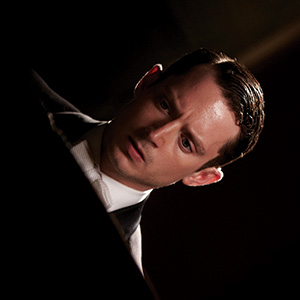 Due at Cinequest this year: author Neil Gaiman, critic Harry Knowles and actor Matthew Modine.
Halfdan Hussey, co-founder and guiding light of San Jose's now 24-year-old film fest, sat down with Metro and festival organizers Michael Rabehl and Kyle Burt to give a quick preview of what will be up during the festival's run March 4-16.
This year Cinequest has added a Maverick Innovator to the customary Maverick Spirit awards. One Maverick Innovator laureate is Modine, who has developed an app to allow a new close-watching of Kubrick's Full Metal Jacket, through the lens of his experiences on the set. Knowles, along with critics Eric Kohn of Indiewire and Kenneth Turan of the Los Angeles Times, will be on hand to accept Media Legacy awards; Knowles, the founder of Ain't It Cool News, will host the Spanish thriller Grand Piano starring the ever-staring Elijah Wood. Turan will host a reprise screening of Fruitvale Station.
Opening night: the comedy Grand Seduction by Don McKellar, a remake of a pretty good Quebecois film released in the States as Seducing Dr. Lewis. It was directed by Jean-Franois Pouliot, whose later hit, Starbuck, was just given an evil-smelling remake with Vince Vaughn. A snazzy city doctor (Taylor Kitsch) is lured to practice in a desperate small Newfoundland town, by what that town has in the way of a city father (Brendan Gleeson). Closing night: Small Time, Joel Surnow (of TV's 24) making a comedy of a son's desire to work at his father's used car lot. On hand: co-star Christopher Meloni, a specialist in hard-as-nails men: an excellent Leo Durocher in 42.
As per last year, Cinequest is grouping its 150 or so feature films via emoticons, so viewers can seek films by the mood they're in. Genres include the usual silent film at the magnificent California Theatre: Conrad Veidt in The Hands of Orlac with Dennis James' own hands on the theater's Wurlitzer. Animator Bill Plympton has a new feature, and among the myriad foreign films is a payback to Clint Eastwood for the time he and Sergio Leone helped themselves to Japanese classics Yojimbo and Sanjuro: Ken Watanabe stars as a retired samurai called back into the business of killing in Unforgiven.
"There was a time when local films were not competitive with national and international films, and that's changed," Hussey said, pointing especially to the San Jose debut of The Rugby Player. It's about Los Gatos' own Mark Bingham, one of the men who foiled Bin Laden's plan to ram Flight 93 into Washington, D.C. Bingham's mother Alice Hoagland will be on hand for the screening.
Arya Ghavamian's Happenings of the Eighth Day is the first feature by a Brooklyn-to-San Jose transplant, an allegory about the constricted life of an artist under a mysterious dictatorship; it sounds as if it has kinship to Jafar Panahi's This Is Not a Film. Longtime Pixar vet Bill Kinder directs a live-action indie White Rabbit, about a traumatized vet of the wars who determines to use her skills to sabotage a corrupt political candidate.
And as usual, there will be the nightly soirees, in walking distance from one another, with some of the estimated 100,000 guests rubbing shoulders and trying to get the attention of the cocktail servers. A DJ contest on the first Friday of Cinequest means a winner will get to program the dance music at the closing night party. Cinequest is proud of its parties—unlike most world film festivals, it does its own in-house, seeking an ambience that slashes the velvet rope. "Inclusiveness," says Hussey, trying to sum up Cinequest in a word—"people here can connect with the films and with each other. We feel through the years that were most proud of inspiring people and changing their lives, and we're proud of anything we can do to get people together."