August 23-29, 2006
home | north bay bohemian index | music & nightlife | preview
2006 Fall Arts Issue:
Art Patronage | Fall Arts List | Live Music Roundup | Movies | Stage | Visual Arts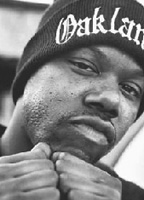 Dialed out: If only Too $hort had called between 8 and 9 or 4 and 5 or 9 and 11, this column might have been about him.
Gig Alert
Live music musts for the coming months
By Gabe Meline
It's 11pm, and I've just returned home from Studio E in Sebastopol, where Chip Taylor and Carrie Rodriguez took the entire audience's breath away. "I wrote this last one," Taylor remarked at the end after three standing ovations, "because the flower shop was closed and I'd done something dumb." Back in my latecomer's corner, standing next to a pile of firewood, it felt as if they were singing "We Come Up Shining" just for me, and for the millionth time my faith in live music was reaffirmed.
Those who missed the show can catch Taylor and Rodriguez on Oct. 9 at the KRSH studio, where the backyard barbecues make for the best free concert series around. Make sure to get there early, because after tonight's Studio E show, word is going to flood all around town about the intense magic these two create. Check www.krsh.com for details.
Studio E's calendar is strong in the next few months. My pick of the bunch is Sam Baker (Oct. 20), whose stark honesty recalls Delta Momma Blues-era Townes Van Zandt crossed with Diamonds in the Rough-era John Prine. Seriously injured within an inch of his life in a 1986 terrorist train bombing in Peru, Baker doesn't have time for bullshit; on his latest album, Mercy, his songs are as incisive as the eighteen surgeries he underwent to repair his body. Check www.northbaylive.com for details.
This Saturday, Aug. 25, Bay Area rap legend Too $hort comes to the Phoenix Theater. Always a party, the highlight of a Too $hort concert is his diverse crowd, spanning those who blasted Born to Mack on the Mendocino Avenue cruise in 1988 to those who just picked up his latest single, "Blow the Whistle." By the end, everyone in the place has his hands up, shouting along to two decades of Bay Area anthems. Check www.rapbay.com for details. Also coming to the Phoenix on Nov. 1 is the return of Nomeansno.
Once the best unknown hit of the 1980s, When in Rome's "The Promise" was let out of the bag in the closing credits to Napoleon Dynamite; the band open for A Flock of Seagulls at the Last Day Saloon on Sept. 28. With the recent acquisition of an outside booking agent, the venue brings in the double bill of Alejandro Escovedo and Chuck Prophet on Oct. 4. Also on the calendar: the Trachtenburg Family Slideshow Players (Sept. 6), whose fun-loving schtick--buying discarded slide collections at garage sales and writing goofy, speculative songs about them--should make even the most grizzled music fan smile.
Though hardcore North Bay jazz fans have a gas-guzzling, toll-taking drive ahead of them for San Francisco appearances in October by Sonny Rollins and Andrew Hill, Ken Burns fans can take solace in a Napa Valley Opera House appearance by Wynton Marsalis on Oct. 24. The upside: he's with a small quintet, so the likelihood of his re-creating the fiery thrust of last year's Live at the House of Tribes is high; the downside: all tickets are $95. According to Marsalis, jazz is "a painless way of understanding ourselves." According to my wallet: Ouch.
Also at the Napa Valley Opera House next Wednesday, Aug. 30, is Roseanne Cash, who long ago proved her mettle by stepping from out of the shadows as the daughter of you-know-who. Cash has been tracing back through her family lineage of late with a brave, poignant album, Black Cadillac, and the results are overwhelming. She appears more confident and poetic than ever. Check www.napavalleyoperahouse.org for details.
Strolling around downtown Santa Rosa at night with no particular plan? Head on over to 505 Mendocino, downtown Santa Rosa's best new venue, where there're 50 beers on tap and free live music most nights of the week. The music room is cozy and detached from the main bar, the acoustics are surprisingly good, and the steaks, my friend--sweet Lord--the steaks are absolutely to die for.
On Tuesday, Aug. 29, Australia's favorite trio the Waifs return to the Mystic Theatre in Petaluma. Last year's appearance by the group kept people talking for months, so this time around should attract a full house. Also, on Oct. 7, the Mystic welcomes the beautiful Iris DeMent, who may be finally used to
Greg Brown's wedding ring scraping against her guitar as she plays. With Lifeline, a new gospel-based album, DeMent knows all about reaffirmation of faith. Check www.mcnears.com for details.
Send a letter to the editor about this story.