September 27-October 3, 2006
home | north bay bohemian index | features | north bay | feature story
Boho Awards 2006:
Intro | Margrit Biever Mondavi | John A. Moran | Headlands Center for the Arts | Redwood Arts Council | Artstart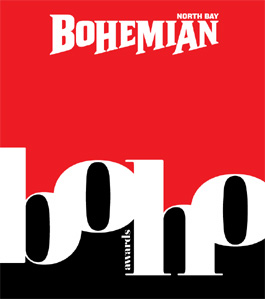 The Boho Awards
This issue is one of our favorites. The lovely chore of choosing Boho Award recipients is warm bread and sweet honey. Once we begin thinking about the people and institutions that have made strong contributions to the arts and community of the North Bay, we simply can't stop. The wealth of worthies is overwhelming in its number. Given the possibilities, it's truly difficult to confine ourselves to just five final choices.
In this, our ninth year of celebrating the arts in the North Bay, we are proud to introduce people and institutions both more and less familiar. Margrit Mondavi's is perhaps a recognized name; John Moran's, perhaps not. Yet each have made significant contributions in her and his own way to our community, feats that we're glad to crow about on the following pages. Please also meet chamber maven the Redwood Arts Council; the shock of the new that abounds at the Headlands Center for the Arts; and the life lessons offered by the Artstart program.
We honor our recipients in person on Wednesday, Oct. 4, and invite you to join us at a public reception. The evening is to be outdoors at the Glaser Center (in the Universal Unitarian Church, 547 Mendocino Ave., south of College Avenue, Santa Rosa) from 5:30pm to 7:30pm and is free. The Trailer Park Rangers have graciously agreed to perform. We will be hailing our ninth Annual Boho Award recipients and enjoying light fare. We'd love to see you there!
--Gretchen Giles
Send a letter to the editor about this story.