Features & Columns
New App Allset Expedites Process of Dining on the Go
Maurice Carrubba | Allset | Michael Mina's Tailgate | Nobu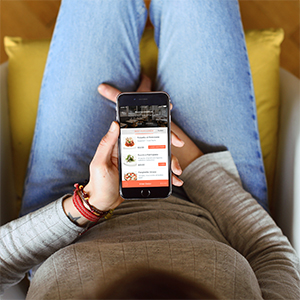 Lunch AFK: it's a foreign concept for many in hard-charging Silicon Valley, where many a midday meal is consumed within a few shorts minutes at one's desk. Those who dare to remove themselves from the saddle to pick up a sack lunch often spend much of their wait in line on work-related swipes and touch-screen clicks.
Even worse, delivery services such as DoorDash, Grubhub and UberEats encourage an even more sedentary approach to snacking.
The fallout has been noticeable.
Increasingly popular food delivery apps, coupled with workers' growing appetite for lunches that take place in the actual workplace, led to a decrease of 433 million fewer lunchtime outings last year at restaurants nationwide' according to a poll by market-research firm NPD Group. The drop-off counted as the lowest mark in 40 years and resulted in industry losses of more than $3.2 billion, The Wall Street Journal reports.
San Francisco-based startup Allset hopes to bring people back into the restaurant fold, while changing these habits in quintessential Silicon Valley style—though the lens of progress remains firmly in the eye of the beholder.
Allset offers a reservation platform to maximize lunchtime efficiency by letting users order their favorite items, pay for their meal and tip all in advance. When customers arrive at a restaurant, they're seated immediately and served within five minutes of their reservation time. The goal is to feed folks without fuss and have them back on the clock within 30 minutes or less.
"Ultimately, we want people to have a better dining experience during their lunch breaks so they don't have to get delivery or takeout and can actually enjoy a real restaurant experience even when they're short on time," says Dimitri Nikulin, one of Allset's co-founders. "People are busy—or simply just hungry—when they get to a restaurant, and we think this is a more convenient way to eat."
Allset users are able to filter restaurants based on type of cuisine or dietary restrictions, add special in-app requests, and choose how much tip to leave. While users pay no service fee, Allset does charge participating restaurants a flat 15-percent commission per order. Since there's no bill, once a customer finishes eating he or she can simply get up and go without needing to flag down a server.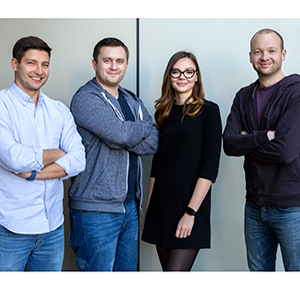 The platform in the South Bay hasn't entirely caught on, but the fledgling roster of eight restaurants includes recognizable names: Amber India, M Asian Fusion, Tandoori Oven, Pizz'a Chicago, Gojo Ethiopian, Thai Recipe, China Garden and New India Chaat Cafe. Of all the businesses I talked to for this story, only three had received orders through the app but all of them expressed optimism about Allset's unique offering.
"The app makes things a lot easier, because sometimes people don't know what they want when they get here," says Danny Serratos, a server at Pizz'a Chicago in downtown San Jose.
On a recent weekend, I decided to try Allset and see how it compared to a standard lunchtime outing. For starters, the app's interface—both on desktop and mobile—is easy to navigate, features images and descriptions of all menu items, and makes ordering for multiple people a breeze. After placing my order, Allset sent notifications confirming the meal and reminding me of my reservation 15 minutes prior. When I arrived at the restaurant, I was seated immediately and served a hot plate within 10 minutes, which did allow more time to concentrate on my meal and conversation than the logistics of ordering.
Despite the attentiveness of our server, however, some of the traditions—from being seated to having small talk with our waiter—felt curtailed. The experience was more transactional than personable, which may indeed be what hungry office workers are seeking on jampacked weekdays, but it wasn't the way I prefer to dine out.
After all, isn't part of the restaurant experience about the relationship between servers and customers?
Nikulin seems unconcerned, suggesting that Allset's service doesn't diminish customer relationships but instead adds to the experience.
"A lot of people didn't have the opportunity to eat at a sit-down restaurant for lunch before, and now with this app they have that chance," he says. "Our mission is to help restaurants that are struggling from delivery and takeout orders (to) bring people back in for a real dining experience."
So far, Allset has launched in eight U.S. cities and reports 500,000 orders from 600 restaurants. The company plans to expand to 15 cities by the end of the year and grow the number of participating restaurants every week in each city.
Nikulin reassures me that some of the app's drawbacks—such as not being able to modify an order after it's been placed, or change the amount of tip based on the quality of food and service—are being worked out, and new functionalities should be in place by the end of the year. If Allset irons out the kinks and customers remember there are people trying to make a living on the other side of the app, it might just help solve the age-old problem of not having enough hours in the workday.