Features & Columns
Silicon Valley Winter Arts Guide
Intro | Visual | Jazz, Opera & Ballet | Classical | Stage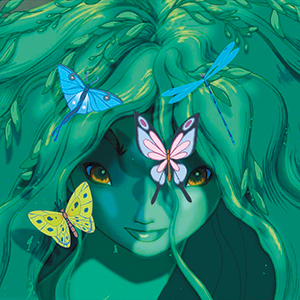 CLASSICAL
Disney's Fantasia
Symphony Silicon Valley. Feb 14-15. San Jose Center for the Performing Arts.
In mixing cartoons with classical compositions, Disney's 1940 movie Fantasia accomplished way more than proving cartoons aren't just for kids. The film's animated sequences created humorous, memorable—and in some cases, unshakeable—images that visually interpreted popular classical works, including Stravinsky's Rite of Spring and Tchaikovsky's Nutcracker Suite. The film even imagined a ballet performed by an animal menagerie, complete with pirouetting hippos and ostriches en pointe, set to Ponchielli's Dance of the Hours. Symphony Silicon Valley will perform some of these works, accompanied by the animated scene from the film projected in high-def. Selected scenes will include Paul Dukas' The Sorcerer's Apprentice, with Mickey at the mercy of an ever-multiplying chorus line of dancing brooms. The program also includes some scenes from Fantasia 2000, which was released for the 60th anniversary of Fantasia.
Szymanowski Quartet
Sunset Concert Series. Feb 6.
St. Luke's Episcopal Church, Los Gatos. The Sunset Concert Series holds monthly chamber concerts through the winter and spring. With its intimate venue, the series highlights the "chamber" aspect of chamber music, which traditionally was written for performance in smaller venues. The Szymanowski Quartet from Warsaw, Poland, kicks off the 2015 series. Although the string quartet, which marks its 20th anniversary this year, often emphasizes new works in performances, they're just as at home with old-school compositions, as their program for the Sunset Concert Series demonstrates. The evening includes Haydn's Quartet No.31 in B minor Op.33 no. 1, selections from Pictures at an Exhibition by Mussorgsky, Dvorak's Quartet No. 14 in A-flat Major Op.105 and Nocturne and Tarantella by the quartet's namesake, Karol Szymanowski.
Orchestra Concert III
Palo Alto Philharmonic. Mountain View Center for the Performing Arts.
Feb 27. paphil.org. The Palo Alto Philharmonic luxuriates in winter with "Orchestra Concert III," a program both moody and bright. The performance opens with the tense, bounding Divertimento for Small Orchestra, by the Philharmonic's resident composer, Lee Actor. Then, pianist Sandra Wright Shen takes to the keyboard as guest soloist for Beethoven's Concerto No. 4 for Piano, op. 58. Carl Nielsen's meandering Helios Overture, op. 17 leads into the program's big finish with Jean Sibelius' dramatic Symphony No. 7 in C major, op. 105 Symphony No. 7 in C major, op. 105. Just about two weeks after this performance, the orchestra looks ahead to spring with a chamber concert March 14 featuring Philharmonic musicians and friends.
Symphony Silicon Valley
"Shostakovich: Gentleman Comrade". March 14-15.
Mission Chamber Orchestra
"Romance Without Borders"
San Jose Chamber Orchestra
"One, Two, Three: Music Being Played for First, Second or Third Time Ever" March 1.
Sunset Concert Series
Neave Piano Trio, March 13.
San Jose Chamber Music Society
Beethoven String Cycle Year 3. Feb 21-22.
Nova Vista Symphony
"Let Freedom Ring" Feb 28.
Palo Alto Philharmonic
"Spring Chamber Concert" March 14.
Cupertino Symphonic Band
Children's Concert. March 22.
Montalvo Arts Center
The Saint Michael Trio, March 1. Black Violin, March 21.
Peninsula Pops Orchestra
"On Broadway" Feb 8.
San Jose Symphonic Choir
90th anniversary concert w/Vivace Youth Chorus. March 22.
Winchester Orchestra
Spring Concert and Silent Auction fundraiser. March 22.
The Choral Project
California Mini Tour kickoff. Feb 20.
South Valley Symphony
"Musicians Among Us—Rising Stars" March.
Stanford
Charles Ferguson, guitar, Jan 24
Emerson String Quartet, Feb 5
Recital w/soprano Christine Brandes, St. Lawrence String Quartet and pianist
Laura Dahl
The Nile Project, pan -African percussion group, Feb 18
Robert HP Platz, piano and electronics, Feb 18
Stanford Pan-Asian Music Festival, Feb 20-22
Susan Graham, mezzo-soprano, March 5
Philharmonia Baroque Orchestra, March 11
South Bay Guitar Society
Anton Baranov, Feb 7. 11th Annual Guitarfest, classes and concerts, March 7.
Intro | Visual | Jazz, Opera & Ballet | Classical | Stage