Features & Columns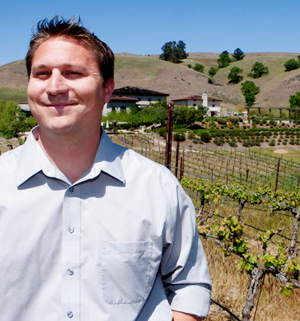 Viti-History
Silicon Valley, known now as a metonym for the high-tech industry, was once called "Valley of the Heart's Delight."
The present-day valley may not be the first spot that comes to mind when people think of romantic getaways, culinary tourism or wine tasting. But this metropolitan sprawl of a valley has quietly kept its bucolic heritage alive, in part by lending its rich soil and Mediterranean climes to the art of grape growing and winemaking.
Unlike Napa, which marketed itself from the beginning, more than a century ago, as California's premier wine country, Santa Clara Valley bred its own enclave of vintners and grape farmers without a much of a concerted branding effort.
Now, there is a renaissance taking place in one of the oldest yet most unsung winegrowing regions in California. It was in this valley, after all, where 18th-century settlers first discovered Vitis californica growing in the wild before finally planting them in 1778 at the Santa Clara Mission.
By the 1850s, the valley was the largest winegrowing region in the state, known for chardonnay, grenache, muscat and cabernet sauvignon grapes.
Even the Prohibition didn't interfere, sparking instead a boom in home winemaking and the planting of thousands more acres of vineyards. Then the technology age brought extensive development that replaced old vineyards with urban sprawl.
Today, Haynie says, the vintner landscape is populated more by family-owned wineries and lone-wolf operations than by the corporate outfits that dominate Napa. In south county, one finds lots of folks like Haynie: engineers working the land.
Dhruv Khanna of Kirigan Cellars is a former telecommunications lawyer for a major Silicon Valley firm and co-founder of a communications startup.
In 1987, Bill and Brenda Murphy of Clos LaChance first planted a few rows of chardonnay vines in their Saratoga backyard, both for aesthetics and to realize their dream of becoming backyard vintners. Within a few years, those vines grew gapes good enough to sell. By 1992, they released their first vintage. Over the next 15 years, their annual inventory grew from 200 cases to 80,000, from less than an acre to more than 200. Bill Murphy finally retired from the marketing arm of Hewlett-Packard a decade ago to run the vineyard full time. Many others like them have gravitated from the tech world to the vineyard.
"We have our own unmatched identity," says Haynie, an amiable backyard winemaker with a stately mustache and robust knowledge of his craft.
"We're not trying to tell the world we're California's destination wine country, that we're just like Napa," Haynie continues. "We have a lot to offer in our own right. We've been making wine just as long as these other regions. We have the same soil, the same wind, the same grapes. We're just known for other things, like solar and technology and startups—industries that outshine agriculture despite its deep roots in the valley."