November 29-December 5, 2006
home | metro silicon valley index | music & nightlife | review
YOU DON'T need to drive past a shuttered Tower Records emporium to know that the compact disc's days as fetish object are long-gone: Circumvented by digital downloading and outclassed by ever-shrinking iPods (which are a much better fit for regulation-size holiday stockings), a compact disc is the perfect way to tell your loved one that you could only afford to spend as much time looking for their present as they'll spend returning it.
However, a big old box set can be another story entirely. Most come with packaging worth more than 10 cents per unit as well as booklets containing actual liner notes. Many include rare, alternate and/or unreleased tracks which—in some cases—don't make it stunningly obvious why they're rare, alternate and/or unreleased the first time you play them.
Regardless of whether they set out to span a career or delve into countless outtakes for the obsessively completist, these supersized sets are designed to make the recipient feel that they're not just getting music, they're getting a legacy.
So join us as we peruse this season's stack of noteworthy musical boxes, a sampling that should be diverse enough for most musical tastes and recent enough that your giftee won't already own a used copy. And hey, worst case scenario, they'll get a much bigger credit slip once they take it back. (Note: All prices are manufacturer's list.)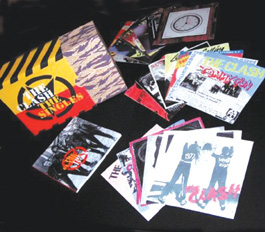 For Aging Punks With Multiple Disc Players
Like liner notes? The Clash Singles Box Set (import; 19 disc; $135.49) includes a 44-page booklet with contributions from the Beastie Boys' Mike D, U2's The Edge, Primal Scream's Bobby Gillespie, Trainspotting's Irvine Welsh, Sex Pistol Steve Jones and Blur/Gorillaz/The Good the Bad and the Queen frontman Damon Albarn. Add to that a CD for each of the band's singles, including 7-inch single style sleeves featuring original artwork, B sides, 12-inch versions, promos and a rare NME-issued "Capital Radio EP," and you've got a wet dream for aging punks and other fans of "the only band that mattered." But how punk, exactly, is a $135 box set featuring vinyl relics that were all about low-budget immediacy? Then again, Strummer, Jones and company were all hardcore Mott the Hoople fans before they went punk anyway, so who cares?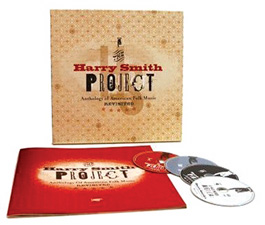 For Those Who Want To Delight And/or Piss Off Folk Music' Fans
Whether he's getting Sun Ra to do Walt Disney or Debbie Harry to do Nino Rota, producer Hal Willner has a long track record of putting out the kind of tribute albums that make people shake their heads with confusion and/or delight. With Willner's The Harry Smith Project: The Anthology of American Folk Music Revisited Box Set (two CDs plus two DVDs; $59.95), that tradition will likely continue, as the veteran producer enlists the likes of Lou Reed, Pere Ubu's David Thomas, Elvis Costello and jazzmen Don Byron, Percy Heath and Bill Frisell to cover the works of Robert Johson, Blind Lemon Jefferson and lesser-known artists who found their way onto Harry Smith's folkloric field recordings. "I'm sure you'll love some of it," Willner has reportedly said of the box set, which also includes DVDs of live performances. Indeed, since many fans of the original recordings are bound to have purist musical tastes, Willner's often experimental take is bound to stir up mixed emotions.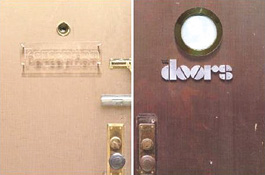 For Necrophiliacs And Those Who Love Them
If the Oliver Stone flick only inflamed your Jim Morrison obsession (it actually cured mine), you'll be glad to know that The Doors' Perception Box Set (six CDs plus six DVDs; $149.98) is due in stores this week. It devotes one CD to each of the Doors' six studio albums, complete with alternate takes, false starts and dialogue, as well as accompanying DVDs with two videos each, notes, photo galleries and 5.1 audio mixes. Play 'em all straight through and you too can break on through to the other side.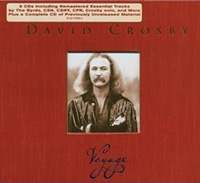 For That Special Person Who Believes That Crosby Was the Talented One
Also new this week, for those with more wistful sensibilities, is David Crosby's Voyage Box Set (three discs; $49.98). The first two discs are devoted to a trio of Byrds tracks and studio recordings of Crosby alone and with various members of CSN&Y. Disc three is primarily live and demo recordings of favorites like "Long Time Gone" and "The Lee Shore." And don't forget the set's single unissued song, "Kids and Dogs," surely worth the $50 asking price on its own.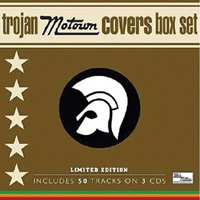 For Those With Even a Casual Love For Motown
If the Motor City's legendary soul label had one of the most distinctive sounds in contemporary music, the same can be said of Jamaican reggae in its heyday. Both know how to combine soulful vocal harmonies with echo-laden musical mixes that are positively dripping in atmosphere. The Trojan Motown Covers Box Set (import; two CDs; $30.99) gives us reggae artists like Delroy Wilson, the Heptones, John Holt and Inner Circle taking on Motown catalog favorites like "I Wish It Would Rain," "It's a Shame" and "For Once in My Life." Many of these talents grew up listening to this music on the radio, so the results can be extraordinary.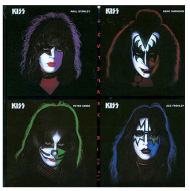 For Those Who Think 75 Bucks Is a Fair Price For a Good Joke
Not to be confused with a Peter, Paul & Mary spin-off, the Ace, Gene, Peter and Paul Solos Box Set (four CDs; $76.49) features all four Kiss members' less-than-legendary solo albums, a staple of used and cut-out record bins for decades. The CDs themselves are miniature versions of the original LP picture discs and come in gate-fold plastic sleeves. If all that weren't enough, it also includes a Detroit Rock City bottle opener, a must for your next holiday soiree.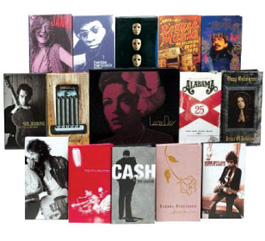 For Those Who Need Help With Their Problem of Having Far Too Much Money
Possibly the folks at Amazon's idea of a joke (although some millionaire's kid may yet benefit from it) is The Definitive Box Set Collection (51 multiple disc sets; $2,836.98), which brings together 51 box sets that range from Motorhead's Stone Deaf Forever (five discs; $59.98) to Thelonious Monk's The Columbia Years: '62-'68 (three discs; $39.98) to Barry Manilow's The Complete Collection and Then Some (four discs; 49.98. For the schizophrenic on your gift list, this excessively eclectic mess could be just the thing. Bonus: Although they're not discounting the $2,836 list price, Amazon says this purchase does qualify for free super saver shipping.
Send a letter to the editor about this story.