November 29-December 5, 2006
home | metro silicon valley index | movies | current reviews | film review
WHO SAYS holiday gift-giving should be about good cheer and happy little elves? Why shouldn't it be about angry rants and outrageously offensive use of the n-word?
See, there's a marketing idea right there—free of charge!—for what should have been one of the hottest DVDs of the holiday season but instead has become a public relations nightmare for Sony Pictures, which has resorted to using the Soup Nazi to advertise the new Seinfeld DVD—as if mention of any of the real cast members might remind potential buyers of That One Guy Everybody Hates Right Now.
In that spirit, here's a guide to the most politically incorrect DVDs to get that special contrarian, degenerate or cultural rubbernecker on your list.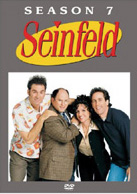 'Seinfeld: Season 7' Box Set, $49.95
They say there's no such thing as bad publicity. I'd have to disagree. Somehow, I think that Michael Richards going on his insane rant in an L.A. comedy club just a few days before this DVD hit the streets is among the worst things that could possibly happen to the earning potential of this universally beloved series. Ironically, Seinfeld co-creator Larry David was formerly best known for getting into vicious shouting matches with comedy-club audiences back in the '70s. But—despite constant stink-eye from Wanda Sykes on his current show Curb Your Enthusiasm—I'm willing to bet David never lobbed the n-word at anyone. Not even Andrew Dice Clay ever sank that low! Incidentally, some fans consider this the best season of Seinfeld.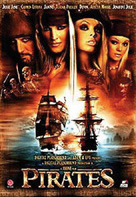 'Pirates,' $24.95
I'm not talking about the megablockbuster Pirates of the Caribbean: Dead Man's Chest (which hits DVD Dec. 5 in a two-disc collector's edition, $34.99). I'm talking about the porn rip-off of that movie, directed by Joone and starring Jesse Jane and Carmen Luvana. Now, sex-based takeoffs used to be a cherished cultural tradition back in the days of Flesh Gordon and On Golden Blonde. The fact that they've fallen by the wayside might have something to do with the fact that 1991's Edward Penishands was, according to legend, removed from circulation due to legal pressure from 20th Century-Fox. Now they just might make a comeback thanks to this movie, which cleverly steals the theme and pop zeitgeist without getting tangled in any copyright issues.
Not only was Pirates the biggest-budgeted porn movie of all time, it was a huge hit and won 11 AVN Awards (the Porn Oscars), the most of any film ever. Digital Playground even bested Disney by putting their film out in a three-disc edition. This holiday season, they have an R-rated version out for the mainstream market. With its tongue-in-cheek dialogue and appropriately horrible acting, some are already predicting cult-classic status. If you're really into this kind of thing, you can check out another new DVD release from this year: the unrated director's cut of Just Jaeckin's 1985 politically incorrect classic Gwendoline ($29.95), in which Tawny Kitaen brings softcore perils and high camp to the Land of the Yik Yak.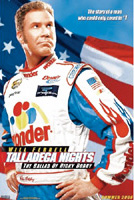 'Talladega Nights: The Ballad of Ricky Bobby,' $29.95
NASCAR is huge, but it's still considered the sport of white trash. So is it more politically incorrect to make a movie that loves NASCAR, or one that makes fun of it? Will Ferrell tries to have it both ways with this movie, meaning there's something to annoy everyone. But there's also plenty to make you laugh your ass off. If you liked Borat, dig Sacha Baron Cohen here as a French driver who's Ricky Bobby's biggest rival. This is sort of the follow-up to Anchorman, and even if the laughs are a lot more obvious and the whole thing less surreal, it's still got that refreshing "We think it's funny, who cares what everyone else thinks" vibe.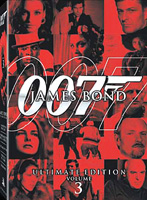 James Bond: Ultimate Editions, $89.98 each
Nobody does politically incorrect better than the Bond films, and this holiday season they're being released in four "ultimate edition" collections (two in November, two in December). Completists who missed out on the previous limited-edition box sets a few years ago can say never again, even though they're never supposed to, and pick up a bunch of new extras in the process (each film has two discs). For the producers, meanwhile, it's a way to package the dogs with the must-haves. Thus UE1 features The Man With the Golden Gun, Goldfinger, The World Is Not Enough, Diamonds Are Forever and The Living Daylights; UE2 has A View to a Kill, Thunderball, Die Another Day, The Spy Who Loved Me and Licence to Kill; UE3 features Goldeneye, Live and Let Die, For Your Eyes Only, From Russia With Love and On Her Majesty's Secret Service; and UE4's got Dr. No, You Only Live Twice, Octopussy, Tomorrow Never Dies and Moonraker.
And so much politically incorrect TV to choose from: Married ... With Children: Complete Sixth Season (Dec. 19), $39.95; Saturday Night Live: The Complete First Season, 1975-1976 (Dec. 5), $69.98; The Dukes of Hazzard: Seasons 1-7 (Dec. 5), $279.92 (you have to wonder if Grant Motherfucking Lee himself would spend this much on the Dukes); Full House: The Complete Fifth Season (Dec. 12), $29.98 (this is only politically incorrect if you've seen Bob Saget's standup act); The Simpsons: The Complete Ninth Season (Dec. 19), $49.98.
Send a letter to the editor about this story.