May 23-29, 2007
home | north bay bohemian index | the arts | visual arts | feature
Hot Summer Guide:
Michelle Williams of the Arts Council of Napa Valley | Summer movies | Save Net radio! | 'Hair' and Marin's Mountain Play | Summer listings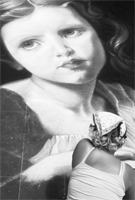 Courtesy Stimmell Photography
Asphalt canvas: The Italian Street Painting Fair enlivens San Rafael June 9-10.
Hot! Summer! Guide!
Having a fabulous time with thousands of your closest friends
By Gretchen Giles and Christopher Tomera
Our highly subjective guide to festivals, gatherings and out-and-abouts scheduled from June to August that you won't want to miss as the summer season enfolds us in its warm, languorous, sun-blessed grasp.
Oh yes, please.
June
Healdsburg Jazz Festival
The Jazz Fest kicks off its ninth year with a performance by Bay Area pianist Stephanie Ozer and her Brazilian Band (June 1). The Patricia Barber Quartet follows up (June 2), then the ReBirth Brass Band and the Delfeayo Marsalis' New Orleans Quintet (June 3), the Terry Henry Trio (June 4), Rhiannon (June 5), the Glen Pearson Quartet (June 7), Trevor Kinsel and Gerry Grosz (June 8), the Cookers (June 8), the John Heard Trio (June 8 and June 9), the Christian Foley-Beining and Gary Johnson Duo (June 9), the Jim Hall and Dave Holland Duo (June 9) and the George Cables Project (June 10). Tickets range from $35 to $130, and events are hosted at various locations in Healdsburg. Go to www.healdsburgjazzfestival.org or call 707.433.4644.
Film Night in the Park
Lie out under the stars and enjoy family-friendly movies while you munch. Not a bad concept, and one that's popular in both Marin and San Francisco. Beginning on June 1 in Mill Valley with a screening of Happy Feet, the nights travel around the Bay Area, also screening in San Anselmo, San Rafael and San Geronimo. Of note is the Sound of Music sing-along scheduled for July 20 in San Geronimo at the cultural arts center. Films run through Sept. 22 in Marin. $3-$6 donation requested. For details, go to www.filmnight.org.
Lindsey Buckingham
The most "undervalued visionary" in rock? So sayeth Jann Wenner. Undervalued, misunderstood or just plain successful, Buckingham brings his first solo album in 14 years, Under the Skin, to the WFC on June 1 for show featuring a full band that revisits highlights of his career as well as the new album. Wells Fargo Center, 50 Mark West Springs Road, Santa Rosa. 8pm. $45-$65. 707.546.3600.
Summer of Love 2007
The San Geronimo Valley Community Center hosts a daylong tribute to 40 years ago with an art show featuring the work of such as Wavy Gravy, Jerry Garcia, Dave Sheridan and Stanley Mouse. Wavy Gravy himself will perform, as will the Music of Wavy Gravy Summer of Love Revival All-Stars, featuring members of Zero, JGB, Big Brother and the Holding Company and others. June 2 from 4pm; music from 5:30pm. $10-$25, sliding scale. 6350 Sir Francis Drake Blvd., San Geronimo. 415.488.8888.
Beerfest
Eat, drink, be merry and support an excellent cause as the 16th annual Beerfest to benefit Face to Face swarms the outdoor areas of the Wells Fargo Center. Tickets include all food and beer tastings and we're talking pulled-pork sandwiches, oysters, tri-tip and even strawberries. The 35 brewers are a veritable who's who of Northern California artisans and the bouncy beat of the Thugz rounds out the day. June 2 from 1pm. WFC, 50 Mark West Springs Road, Santa Rosa. $30-$35. 707.887.7031.
Ocean Song Earth Festival
This environmental fair held high on the slopes of Occidental features activist and author Jerry Mander, live music by such as the Bear Bones Band, and spoken word by Drew Dellinger. Bring water bottles and eating utensils; no pets or alcohol. June 2 from 1:30pm. $10. 19100 Coleman Valley Road, Occidental. 707.874.1526.
Art at the Source
Artists in western Sonoma County open their studios to the public during two weekends: June 2-3 and June 9-10. Come get a look behind the scenes with over 126 professional artists. Preview exhibit sampling the work runs through June 10 at the Sebastopol Center for the Arts. Maps can be found at www.artatthesource.org or at the SCA, 6780 Depot St., Sebastopol. 707.829.4797.
Marin Home Show & Benefit Jazz Fest
Eco-friendly alternatives for home and garden await at this year's Marin Home Show from over 350 different vendors. Stay for a showcase of big band and jazz from Marin high schools as they compete in "The Battle of the Bands." June 2-3 from 10am. Marin Civic Center Exhibit Hall & Fairgrounds, San Rafael. Tickets $8 for two days. 415.499.6900. www.marinhomeshow.com.
Di Rosa Community Celebration
The entirety of this private art enclave is opened to the public in a 10th-anniversary celebration featuring family art workshops, live music by Trio Solea and plenty of surprises. Bring a picnic and come prepared to hike a bit; food and drink available for purchase. June 3 from 11am. 5200 Hwy. 121, Napa. Free; please make a reservation. 707.266.5991, ext. 47.
Sonoma County Bites
Pop quiz! What do 20 bites add up to? A very happy tummy, that's what. Some 20 food purveyors offer lovely yummy tastes of their best vittles for $1-$3 each in this benefit for area schools. Live music and kids' stuff round out the day. June 3 from noon to 5pm. Outside at O'Reilly and Associates, 1005 Gravenstein Hwy. N., Sebastopol. Free. 707.823.9587.
Larkspur Food & Flower Fest
Local gardeners bloom with pride when they bring their best florals down to show off to the community at this 17th annual celebration of good things to look at and good things to eat. Live music and a kids zone, a new food court area and a free shuttle round out the ease of the day. June 3 from 11am on Magnolia Avenue, downtown Larkspur. 415.383.3470.
Tesla
Originally named for the father of electromagnetism, this blues-rock band heavily indebted to Robert Plant kick off their 2007 summer tour in celebration of a new album, Real to Reel. Voices should be in prime shape and a CD with 12 previously unreleased songs is part of the ticket price. June 7 at the Wells Fargo Center, 50 Mark West Springs Road, Santa Rosa. 8pm. $45. 707.546.3600.
Auction Napa Valley
Having raised more than $60 million for local nonprofits since its inception in 1981, Auction Napa Valley is a crazy-big way for wine-lovers and deep pockets to enjoy a 30-mile-long block party. The event will be held June 7-10 this year and features all of the many different kinds of auctions, winery events, dinners, dress-up opportunities and fun that regular attendees count on. The main event is slated for June 9 at Meadowood and features Dana Carvey. www.napavintners.com.
Pride Comedy night
Now in its 13th year of setting some things straight, this year's lineup features Second City alumnus and Popcultured Canadian satirist Elvira Kurt. Standup guy Eddie Sarfaty gets the chuckles going. A post-concert dance buzzed by the Sapphire Lounge completes the night. June 9 at the Wells Fargo Center, 50 Mark West Springs Road, Santa Rosa. 8pm. $25-$50. 707.546.3600.
Fairfax Festival
Never one to say no to a party, Fairfax celebrates its 76th year with its 30th festival, a gentle riot of live music, great food and nice folks. Look for the Trailer Park Rangers, Tasmanian Devils and Bonnie Hayes this year, as well as an original rock opera. Concurrent with the town celebration is the adjacent Ecofest, the proceeds of which will in part purchase owl and bat boxes for the Indian Valley College campus. The whole weekend kicks off with free outdoor screening of March of the Penguins on June 8 and a 10am parade on June 9. Festival, June 9-10, from 11am. Downtown Fairfax. 415.250.8506.
Harmony Festival
Transitioning from a lifestyle event into a major music festival, the Harmony Fest this year brings a yowza lineup that includes Brian Wilson, Erykah Badu, Common, the Roots, Rickie Lee Jones, the New Orleans Social Club, moe., Humphrey's McGee, Steve Kimock, Hot Buttered Rum, ALO, Sound Tribe Sector Nine, the Banana Slug String Band and such speakers as Amy Goodman, our own Rob Brezsny and Arianna Huffington, to name but a few. The 29th annual festival seeks to promote global cooling this year, aims further to produce a 100 percent waste-free fest and examines the prophecies that predict strange times in 2012. Stay for the legendary Techno-Tribal Dance at the Grace Pavilion which promoters breathlessly promise will be "unmatched in all the known universe for musical brilliance, dazzling splendor, and breathtaking acrobatic performances." Tickets range from $32 for a one-day pass without camping to $179 for a three-day camping pass. A "Magic Pass," which provides access to every single thing the festival has to offer (and then some), is $500. Rock it June 8-10, Sonoma County Fairgrounds, 1375 Bennett Valley Road, Santa Rosa. www.harmonyfestival.com.
Novato Festival of Art, Wine & Music
Two-day live music fest in its 24th year features area crafters and good things to eat and drink. They've moved the fest and added a second stage. Musical highlights include Sacramento rocker Jackie Greene (June 9) and the David LaFlamme Band (It's a Beautiful Day), followed by the Tasmanian Devils (June 10). Kids' rock, local wonders and the reliable flamenco of David Correa and Cascada throughout. June 9-10, from 10am. Old Town Novato, On Grant, between Redwood Blvd and Seventh Street. Free. 415.897.1164.
Italian Street Painting Festival
Some 60,000 people come to downtown San Rafael to marvel at this celebration featuring hundreds of madonnari--or street painters--using the pavement as their canvas. Look for two stages of entertainment and plenty of food. Italian Street Painting Festival, June 9-10, 9am-7pm, Fifth Avenue and A Street in downtown San Rafael. Free. www.youthinarts.org.
Marco Antonio Solis
Hugely popular Latin singer-songwriter with some 300 songs to his credit presents Trozos de Mi Alma 2 and makes 'em weep at the WFC, where standing-room only tickets are $45 and guaranteed to sell out. June 15 at 8pm. Wells Fargo Center, 50 Mark West Springs Road, Santa Rosa. $45-$125. 707.546.3600.
Cotati Jazz Festival
Get set for some food, music and fun at this year's Cotati Jazz Festival. The theme is New Orleans to benefit the Hurricane Katrina relief fund. For the third year, this all-day event is entirely free and encompasses every musical and nonmusical venue in downtown Cotati. Performers booked for La Plaza park include the Fourth Street Jazz Band, Gumbo West and others. Check individual venues for their bookings. June 16, from noon to midnight. www.cotatijazz.com.
Dana Carvey
Presumably refreshed from helping to raise a few cool million at the Auction Napa Valley earlier in the month, Mr. Choppin' Broccoli brings his improv and standup routine to the WFC. The venue warns that there may be "adult material" in his routine. Dear God, we hope so. June 16 at 8pm. Wells Fargo Center, 50 Mark West Springs Road, Santa Rosa. $15-$65. 707.546.3600.
Marin Art Festival
"The lawn party for the arts" features over 250 artists by the Lagoon in the Marin Civic Center in a two-day outdoor art party that includes Xtreme stiltwalking, international food, live music, strolling jesters and the ubiquitous "more." In addition to the paintings, jewelry, sculptures etc., patrons can enjoy a wide variety of food including a taste from all over the globe with Cajun, Greek and French fare. Enjoy the food and stay to stroll the pavilions and listen to the jazz quartets. June 16-17, from 10am. $8; under 14, free. Lagoon Park, at the Marin Center, Avenue of the Flags, San Rafael. 415.388.0151.
Russian River Blues Festival
The torch has been passed, as longtime promoter Lupe de Leon this year sold the Blues Fest, but it's in capable hands and hasn't missed a beat. Featuring headliners Little Richard (June 16) and Buddy Guy (June 17), as well as such notables as Kenny Wayne Shepherd, Koko Taylor, Roy Rogers, Elvin Bishop, Bettye Lavette and others. June 16-17, from 10am. On Johnson's Beach, Guerneville. $50-$185. 707.869.1595.
Sonoma Lavender Festival
Lavender crafts, farm tours, cooking demonstrations and lunch in the lavender field are among the fragrant draws to this annual festival, held on a working lavender farm ordinarily not open to the public. June 16-17, from 10 am to 4pm. Inside the Chateau St. Jean Winery, Highway 12 in Kenwood. $5, parking. Cooking demos, $20 donation; to reserve, call 707.523.4411, ext. 1. www.sonomalavender.com.
Sonoma-Marin Fair
How do you know it's summer? Lucha Libres, the world's ugliest dogs and a hundred tons of colliding metal in the destruction derby--that's how, as the Sonoma-Marin Fair kicks things off on June 20 with every fair trope from baked goods to a hypnotist, livestock shows to an Abba tribute band. Entertainers include post-punk poppers Bowling for Soup (June 20), country divas SHeDAISY (June 21), guilty retro-pleasure Cheap Trick (June 22). Tribute sounds abound with Abbacadabra (June 23) and Chicago Tribute Authority (covering the music of that self-named Windy City act) and Bad Company cover act Desolation Angels (June 24). Wrapping up, the Latino Festival features Banda San Josť de Messilas and Grupo Jornalero Del Norte (June 24). Sonoma-Marin Fair, Petaluma Fairgrounds, Two blocks west of E. Washington Exit, Petaluma, Noon to Midnight, $8-$14; under three, free. 707.283.3247.
Booker T. Jones
"Green Onions" fame may never go away, but there's more to Jones than a great instrumental track. Producer of Willie Nelson's acclaimed Stardust album and Bill Withers' seminal Ain't No Sunshine, Jones has played with every one from George Harrison to Neil Young. He performs on June 23 with great blues rocker Lydia Pense and her Cold Blood; special guests are promised. At the B. R. Cohn winery, 15000 Sonoma Hwy. 12, Glen Ellen. 3pm. $30-$40. 800.330.4064, ext. 27.
Rodney Strong Concert Series
Omega Events, the same folks who purchased the Russian River blues and jazz festivals, also book this series, which is very strong this summer. Set in the sunny grasslands behind the Strong winery, things begin lite but gain power, starting with the Jazz Attack of Rick Braun, Jonathan Butler, Richard Elliot and Peter White (June 23). Next up is Chris Isaak (July 14), David Sanborn with Tower of Power (July 28), with Dave Koz & Friends (Aug. 5), Madeleine Peyroux (Aug. 25) and ending with a Guitars and Saxes attack featuring Gerald Albright, Tim Bowman, Jeff Golub and Kirk Whalum (Sept. 29). Rodney Strong Vineyards, 11455 Old Redwood Highway, Healdsburg. Doors generally open around 2pm. $40-$95. 707.869.1595.
Summer Nights
Osher Marin JCC makes a hot summer buzz featuring the David Grisman Quintet (June 23), Tito y Su Son de Cuba (July 14), African music by the Nigerian Brothers, Alpha Yaya Diallo and the Bafling Riders (July 21) and Les Yeux Noir (Aug. 11). Swig Field, 200 N. San Pedro Road, San Rafael. $20-$35, students half off. 415.444.7000. www.marinjcc.org.
Mill Valley Wine & Gourmet Food Tasting
Some 70 vintners from our wine country as well as from Europe and the Pacific Northwest and some 30 food providers converge on the parking lot behind the Depot Bookstore to pour out and serve up the good stuff. Purveyors purveying! Everyone's happy. June 24 from 1pm. Lytton Square, Sunnyside and Miller avenues, Mill Valley. $40-$50. 415.388.9700.
Diana Krall
Have we forgiven her for marrying Elvis Costello? Well, we offered a grudging forgiveness when the universe granted them twins. But what it comes down to with Krall is the voice and the phrasing and the impeccable jazz credentials. She tours on the strength of her new disc, From this Moment On, appearing June 24 at the Wells Fargo Center. 50 Mark West Springs Road, Santa Rosa. 8pm. $25-$95. 707.546.3600.
Kate Wolf Memorial Music Festival
A fantastic lineup hails this festival's 12th year of honoring the work of the late singer-songwriter Kate Wolf. Artist highlights include performances by Dave Alvin, the Devil Makes Three, Richie Havens, Tom Russell, Utah Phillips, Rosalie Sorrels and an exhaustive list of others so stunning that they should never be lumped together as "others." Plan to camp. June 29-July 1. Black Oak Ranch, Laytonville. Full festival pass, including three nights camping, is $150; $160 at the door. Daily tickets available. Under six, free. 707.823.1511. www.cumuluspresents.com.
Marin County Fair
"Aquatic Adventures" is the theme of the 62nd Marin County Fair, and that means that sea lions will perform and that a special interactive Pacific Ocean-type exhibit will dominate the indoor hall. As always, the music and the fine art are stellar, and fireworks close each night. Look for the Wailers (June 30), the New Orleans music festival with the Wild Magnolias, Henry Butler and others (July1), Pat Benatar (July 2), the Village People with KC and the Sunshine Band (shudder; July 3) and Jesse Colin Young (July 4). Marin County Fairgrounds, adjacent to the Marin Center, Avenue of the Flags, San Rafael. $11-$13; under four, free; July 2, 12 and under, free. 415.499.6800.
Napa County Fair
Classic small-town country fair, including Mexican-style rodeo and live music. Musical highlights include Wonderbread 5, Mark McLay and the Dust Devils and headliner Kristen McNamara. Celebrate Independence Day with a parade through downtown Calistoga. June 30-July 4. 4135 Oak St., Calistoga. $3-$7, under six free. 707.942.5111. www.napacountyfairgrounds.com.
Robert Mondavi Winery Summer Music Festival
The Preservation Hall Jazz Band (June 30) kicks off the annual summer fest, held outdoors on the lawn behind the sculpture-filled Mondavi Winery, presaging what will be a very hot summer indeed. This is a slate worth purchasing every gig. Next up the Grammy-winners rain down with jazz vocalist Dianne Reeves (July 7), Mr. Herbie Hancock (July 14) and the fabulous Los Lobos (July 21). All shows at 7pm. $55-$200. Highway 29, Oakville. 888.RMWJAZZ.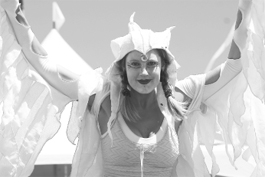 Leg up: Xtreme stilt-walking is among the pleasures to be had at the Marin Art Festival, slated for June 16-17.
July
Red, White & Boom
Annual July 4 celebration at the Sonoma County Fairgrounds is all about the family and this year features music by the Poyntlyss Sisters. Fireworks at 9:30pm. From 5pm. $5; under 12, free.
Marin Shakespeare Company
Stellar, professional outdoor theater is this year marked by an ambitious two-part presentation of Henry IV, parts I and II. For something lighter, the Reduced Shakespeare Company's Complete Works, (Abridged) opens the season July 6. Henry parts I and II begin Aug. 17 and 18, respectively. Forest Meadows Amphitheatre, Grand Avenue, Dominican University of California, San Rafael. Friday-Sunday at 8pm; Sunday also at 4pm. $15-$30. 415.499.4488.
Carrera de San Rafael
Downtown San Rafael is transformed into a bike race track as pros take over the main downtown streets. Plenty of kids' stuff, too. July 7. Race encompasses Fourth, A, D and Fifth streets. Free. www.carrerasanrafael.com.
Green Music Festival Summer Season
Former SR Symphony maestro Jeffrey Kahane continues as this fest's artistic director, offering an exciting slate of performances and even returning to tickle the keyboards himself. Titled "Extreme Chamber, Vintage Classics, Unexpected Thrills," the Green Music fest runs July 7-15 with six concerts total. Among the highlights are Kahane offering an all-Chopin concert (July 11) and the Grammy-nominated 45-member choral group Pacific Mozart Ensemble (July 12). The annual July 4 pops concert is on hiatus. Evert B. Person Theater, SSU, 1801 E. Cotati Ave., Rohnert Park. $15-$38. 877.778.3378.
Boz Scaggs
Boz live is a wondrous thing indeed, as his new two-disc live album ably attests. This two-night stand at the WFC promises to be one of summer's absolute highlights. July 10-11 at 8pm. Wells Fargo Center, 50 Mark West Springs Road, Santa Rosa. $19.50-$65. 707.546.3600.
San Anselmo Art & Design Festival
Over 50,000 folks converge on downtown San Anselmo each year--hungry, thirsty, craft-starved folks. Given the recent flooding, the town needs those visitors more than ever. As usual, a section of the fest will be devoted to cooking and home and landscape design, and will include demonstrations, displays and hands-on projects. July 14-15. San Anselmo Avenue between Bolinas and Tamalpais streets. 10am-6pm. Free. 800.310.6563. www.artanddesignfestival.com.
Sonoma County Showcase of Wine & Food
Four-day foodie lovefest features the Taste of Sonoma County (Jul 14-15) at MacMurray ranch, various winery lunches and dinners (July 12-13), a celebration of winemakers hosted by Wine Spectator (July 13) and a hands-on, $200-jeans- in-the-dirt vineyard experience (July 13). $75-$350. For details, go to www.sonomawine.com/showcase.
Queen Latifah
Why has the Queen named her latest effort The Dana Owens Album? Find out for yourself when she performs a slate of jazz standards, blues, pop and R&B from her new album in one of only three West Coast gigs on July 12 at the Napa Valley Opera House. 1030 Main St., Napa. 8pm. $93-$98. 707.226.7372.
Festival del Sole
An astounding exercise in fine music performance, the Festival del Sole is back for its second year with a flourish July 13-22. Academy Award- and Pulitzer Prize-winning composer John Corigliano is the composer-in-residence this year, and the slate runs from flutists Sir James and Lady Jeanne Galway to mezzo-soprano Frederica von Stade, conductors Stéphane Denéve and Carlo Ponti Jr. leading the Russian National Orchestra and much, much more. A gala and auction on July 21 is among the highlights. For complete details, go to www.festivaldelsole.com.
Sonoma County Fair
Aiming to "Bee Cool" in honor of Snoopy, the fair runs July 17-30 this year, offering such favorites as horse racing, rodeos, destruction derbies, the Charreada Mexicana and plenty of live music. Look for Eddie Money (July 18), Melissa Manchester (July 26) and the always-popular Blues Fest (July 28), this year featuring John Lee Hooker Jr., Janiva Magness, Michael Burks, Patrick Sweany, the Volker Strifler Band and David Jacobs-Strain. "Snoopy's Garden of Dreams" is the flower show theme, kicking off with a gala reception on July 15. www.sonomacountyfair.com.
Small Things Considered
Three Sonoma County venues band together to offer three distinct interpretations of the art of the small work. Participating are the Quicksilver Mine Co. with art by Adam Wolpert (opening July 14), the Sebastopol Center for the Arts with a competition juried by Jill Plamann of Hammerfriar Gallery (opening July 19) and the A Street Gallery, which has 10 artists "Sweating the Small Stuff" in a variety of media (opening July 21).
Wine Country Film Festival
Running July 17-Aug. 5 (see Paseo de España below), the festival presents features, documentaries, shorts and animation in six categories: world cinema, Latin cinema, US cinema, the arts in film, cinema of Conscience and eco-cinema. For details, go to www.winecountryfilmfest.com.
Battling Breast Cancer Brewfest
Slake a thirst to do good while enjoying great suds from all over Northern California. Live music, super eats and a bike auction complete the afternoon. July 21 from noon to 5pm. Larkspur Landing Courtyard, outside of Marin Brewing co., 1809 Larkspur Landing, Larkspur. $20-$25. 415.461.4677.
Festival of Art & Wine in Duncans Mills
The ever-popular duck races are back, along with music by Steve Lucky and the Rhumba Bums and Zydeco Flames. Wineries and breweries are featured in this year's Wine and Microbrewed Beer Tasting. Five tastings cost $12, with each additional taste for $1. Benefiting the Stewards of the Coast and Redwoods, this is all about food, wine, community and the arts. July 21-22 at 10am. Downtown Duncans Mills. $9-$5; under 12, free. 707.824.8717. www.winecountryfestivals.com.
Catalan Festival
The fastest trip to Barcelona possible, the annual festival at Gloria Ferrer features live flamenco guitarists and dancers, the winery's own sparkling wine and tastings from many Spanish-influenced eateries, along with cooking demonstrations. July 21-22, 11am-4pm. Gloria Ferrer Champagne Caves, 23555 Carneros Hwy., Sonoma. $40; minors, $32; under five, free. 707.933.1999. www.gloriaferrer.com.
Patty Griffin
The Austin songbird lands, touring to support her newest disc, Children Running Through. Of the recording, done at a makeshift studio across the street from her home, Griffin says, "I wanted to be a little less wordy, but I also wanted to make a record where I didn't hold back and let myself sing as loud as I wanted to." July 23 at 8pm. Wells Fargo Center, 50 Mark West Springs Road, Santa Rosa. $16.50-$39.50. 707.546.3600.
John Hiatt & Shawn Colvin
Two of the industry's greatest, smartest and funniest singer-songwriters team up for a thoughtful evening of acoustic song madness, playing alone and surely, together. July 27 at 8pm. Wells Fargo Center, 50 Mark West Springs Road, Santa Rosa. $35-$60. 707.546.3600.
August
Rufus Wainwright
Gig of the summer? Indeedy. The so-called Gay Messiah who famously restaged an entire Judy Garland album last year brings his newest effort, Release the Stars, to little old Santa Rosa. What's more, Sean Lennon and a Fine Frenzy open. Pull out the credit card for Aug. 2 at 8pm. Wells Fargo Center, 50 Mark West Springs Road, Santa Rosa. $39.50-$45. 707.546.3600.
Reggae Rising
This is the replacement gig for the annual Reggae on the River event, which lost the race to retain its status as reggae royalty. Look for Richie Stevens, Sly and Robbie, Steel Pulse, Damian Marley, Ziggy Marley, Stephen Marley, Wisdom and other stellar performers. Aug. 3-5. Dimmick Ranch and French's Camp, north of Piercy, Humboldt. $100-$200; this is camping. www.reggaerising.com.
All Nations Bigtime
The Petaluma Adobe's ninth annual celebration of Native American culture offers dancers, flutists, basket weavers, artists, crafts and food. Features the Traditional Maidu Dancers and children's hands-on activities. Aug. 4, 10am-7pm. Petaluma Adobe State Historic Park, 3325 Adobe Road, Petaluma. Adults, $5; 16 and under free. 707.762.4871.
Paseo de España
Part of the Wine Country Film Festival, this two-evening event ringing the Sonoma Plaza is a Walk of Spain that examines the cinema, wine, food and culture of that country through its distinct regions Aug. 4-5. A fiesta ends the event on Aug. 5. For details and to learn more about the Wine Country Film Festival, go to www.winecountryfilmfest.com.
San Rafael Food & Wine Festival
The Mission City of Marin plays host to the San Rafael Food and Wine Festival this August at Falkirk Cultural Center. Regional wineries will be there as well as the local brew folks and plenty of food purveyors. What would wine be without art and music? A lonely drunk, indeed. Plan for Aug. 11, from 10am at the Falkirk Cultural Center, 1408 Mission Ave., San Rafael. 415.456.6455
Cartoonist Open House & Sketch-a-Thon
Cartoonists Paige Braddock, Joe Wos, Jorge Pacheco, Thomas Yeates and many others celebrate the Charles M. Schulz Museum's fifth anniversary by drawing onsite in an effort to create something for the museum's permanent collection on Aug. 11. 2301 Hardies Lane, Santa Rosa. $5-$8. www.schulzmuseum.org.
Edible Gardens
COPIA' fourth annual festival of all the many good things that grow from the ground features cooking demos, live music, an artists marketplace and kids' activities. No surprise that there's plenty of good things to eat and drink, too. Aug. 11-12, from 11am. COPIA, 500 First St., Napa. $10-$15. 707.259.1600.
Dar Williams
"When I Was a Boy" heartbreaker has since moved on from that early classic, but continues to draw comparisons to Joan Baez and Joni Mitchell for her fine, thoughtful lyrics and rich voice. She appears Aug. 16 at 8pm. Napa Valley Opera House. 1030 Main St., Napa. $30. 707.226.7372.
Best of the San Francisco International Stand-Up Comedy Competition
Four past competition winners campaign to make you laugh. Headliner is Danny Bevins, the 2000 winner. Buckle up to chuckle on Aug. 18. Napa Valley Opera House. 1030 Main St., Napa. $35. 707.226.7372.
Solar & Good Living Festival
SolFest combines fun with being eco-friendly. Speakers/performers this year include Alice Walker, Bruce Cockburn, Amy Goodman and Dar Williams. Aug. 18-19, 10am. Real Goods Solar Living Institute, Hopland. 707.744.2017. www.solfest.org.
Cotati Accordion Festival
The Golden State Accordion Club kicks off this year's two-day tribute to the squeezebox. Both days are full of performers beginning at 10am and going until 8pm. Headliners this years are Tony Lovello, Brave Combo, and Brian Jack and the Zydeco Gamblers The Lady-of-Spain-a-thon is not to be missed. Aug. 25-26 from 9:30am. Cotati Town Square, Cotati. $15-$25; children under 15 free. 707.664.0444. www.cotatifest.com.
Seafood Art & Wine Festival
Bodega Bay celebrates with seafood deluxe and music by Marcia Ball and Pride and Joy. Showcases the best of California's wineries and breweries, artists and craftspeople that even Hitchcock would want to join. Benefits Stewards of the Coasts and Redwoods and also the Bodega volunteer Fire Department. Aug. 25-26 from 10am. Watts Ranch, 16855 Bodega Hwy., just east of the town of Bodega. $8-$10; under 12, free. No dogs this year. 707.824.8717. www.winecountryfestivals.com.
Send a letter to the editor about this story.