Bars & Clubs 2019
Music & Dance
Intro | Shrubs | Cocktails | Old Fashioned | Beer | Video Game Bars | Sports Bars | Trivia Night | Wine | Music & Dance | Gay Bars | Gentlemen's Clubs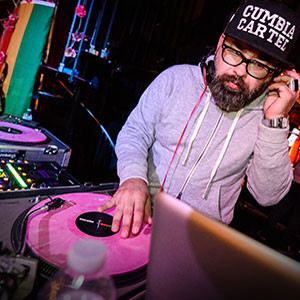 Booze, bands & DJs have always paired well, and they continue to make a great team.
7 Bamboo
162 Jackson St, San Jose
408.279.9937 | 7bamboolounge.com
One of San Jose's best-known karaoke bars, 7 Bamboo in Japantown is open seven nights a week. Check out their song list online and practice before you show up. All that's left to do is grab a few drinks and let the good times roll.
BackBar SoFa
418 S Market St, San Jose
209.242.9621
This is perhaps downtown San Jose's most eclectic nightclub. With two rooms and a patio, it's not uncommon to find a punk or doom metal band on the small stage and a hip-hop show or Top 40 DJ spinning in the main room. Crack open a PBR tall boy and catch a show by a local or touring act.
Blue Note Lounge
765 E Capitol Ave, Milpitas
408.262.8363
Music takes center stage at the Blue Note Lounge. Stop by on Tuesdays to enjoy some blues, or show off for your friends at karaoke night on Thursdays. On Friday, check out the drink specials at the ReMix Lounge as the DJ spins old school R&B, neo-soul and classic hip-hop.
Britannia Arms
4027 Almaden Expy, San Jose
408.266.0550 | britanniaarms.com
173 W Santa Clara St, San Jose
408.278.1400 | britanniaarms.com
We may never be royals, but we can still have a good time at The Brit, as it's known downtown. This South Bay staple usually has something going on. In addition to screening soccer and other sports, Britannia Arms is also a great place for trivia, karaoke, live music and DJs.
Cafe Stritch
374 S First St, San Jose
408.260.6161 | cafestritch.com
It's never too soon to start appreciating America's artform. This downtown jazz club is all ages and features great live performances Thursday through Sunday. Every week the club opens with Wax Wednesday for those who want to chill out while guest DJs spin. And of course, there's the monthly Go! Go! Gone Show with Mighty Mike McGee.
The Caravan Lounge
98 Almaden Ave, San Jose
408.995.6220 | caravanloungesanjose.com
There's almost always something going on at The Caravan—and it's usually loud. Toss back a few cold High Lifes and catch music from a local or touring band, a set from an aspiring comedian or an article of clothing from one of the burlesque performers who regularly take the stage during the monthly Circus of Sin variety show.
The Cats
17533 Santa Cruz Hwy, Los Gatos
408.354.4020 | thecatslosgatos.com
The Cats serves up some award-winning barbecue and pays tribute to Los Gatos' pioneering past. They also have a jam-packed live entertainment calendar. Enjoy a meal, a brew and live music at this last stop before Highway 17 winds its way over the hill to Santa Cruz.
The Continental
349 S First St, San Jose | 408.982.3461
thecontinentalbar.com/updates
A laid-back atmosphere and chill vibes make this SoFA bar an ideal spot for a couple of quiets after work. But that doesn't mean they don't know how to turn up. The Continental regularly hosts top-notch local and touring DJs, as well as the occasional live band (especially during San Jose Jazz's annual Winter Fest and Summer Fest). Grab an expertly made cocktail and move your feet to house grooves, neo-soul and jazz-inflected hip-hop.
Loft Bar & Bistro
90 S 2nd St, San Jose
408.291.0677 | loftbarandbistro.com
This downtown San Jose hotspot offers the best of both worlds. Stop by for an upscale dinner and drinks in the early evening and stick around for a positively lit dance floor as the night wears on.
LVL 44
44 S Almaden Ave, San Jose
408.331.8419 | lvl44.com
Good music and a spacious dance floor are standard at LVL 44. Level up with a drink in your hand and dance to live bands and DJs every Thursday through Saturday night.
Opal
251 Castro St, Mountain View
650.318.6732 | opalnightclub.com
Opal's sleek interior design and rotating cast of Top 40 DJs make this Castro Street club a safe bet for good times on the dance floor.
Pioneer Saloon
2925 Woodside Rd, Woodside
651.851.8487 | pioneer-saloon.com
The Pioneer Saloon, located at what was once known as Whiskey Hill, lives up to its old-timey name. Live blues acts regularly play at this historic bar, which sits at a former crossroads for teamsters carrying wagonloads of milled lumber felled in the nearby Santa Cruz Mountains.
Poor House Bistro
91 S Autumn St, San Jose
408.292.5837 | poorhousebistro.com
Jambalaya, crawfish pie and fillet gumbo. It's always a good time at the Poor House Bistro. Swing by in the evening to catch live blues from some of the Bay Area's best.
Pure Nightclub
146 S Murphy Ave, Sunnyvale
408.732.2121 | purenightclub408.com
This Sunnyvale club is the place to catch some of the world's most buzzed-about DJs and producers, as well as top hip-hop talent. This week's calendar is particularly stacked, featuring Fetty Wap, Lil Uzi Vert and Borgeous. Spring for bottle service and get ready to turn up.
Red Stag
1711 W San Carlos St, San Jose
480.292.6777 | facebook.com/TheRedStag
This San Carlos Street institution has a much lower-key answer to 7 Bamboo's nightly karaoke. The Stag also opens its mic to would-be rockstars every day of the week—but the drinks are cheaper and stronger, and the regulars aren't as easy to impress.
The Ritz
400 S First St, San Jose
theritzsanjose.com
The Ritz is an archetypal rock club. With its simple marquee, front and main bars, and dim lighting, it's the perfect place to get a strong drink and catch even stronger acts—whether they be metal, hip-hop, EDM or indie rock.
The Willow Den Public House
803 Lincoln Ave, San Jose
408.271.1800 | facebook.com/thewillowden
This longtime Willow Glen haunt recently rebranded—elongating its name and shifting its focus away from DJs and toward live music. The dollar bills once tacked to the ceiling are also gone, but they went to a good cause: the Free Wheelchair Mission charity.
The X-Bar
20990 Homestead Rd, Cupertino
408.255.5700 | homesteadbowl.com/x-bar
Cool off after an intense bowling match with some bottled or draft beer, wine or classic mixed drinks. The brave souls out there wanting to try karaoke on Wednesday nights will receive discounted drinks.