Fall Arts 2019
Literature: Fall 2019
Shifting Colors | Visual Art | Stage | Robert Kelley | Music | Classical | Film | Epics Film Fest | Lit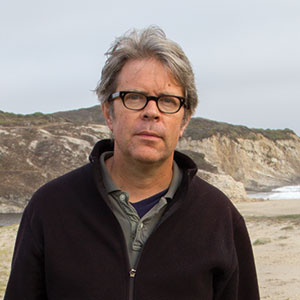 The center for Literary Arts at San Jose State University, as well as indie bookstore faves like Kepler's and Books Inc. will showcase some amazing local and internationally renowned events throughout the fall season. Here are a few noteworthy evenings not to be missed.
Jonathan Franzen
Sep. 20
Hammer Theatre | hammertheatre.com
The Center for Literary Arts at SJSU opens its 2019-20 season with legendary author and National Book Award winner Jonathan Franzen at Hammer Theatre. The event celebrates the launch of Reed Magazine: Issue 152, the university's acclaimed literary journal, and will feature readings by several contributors before Franzen takes the stage. Following the reading, a VIP reception will unfold on the rooftop terrace, including a book sale and signing.
Anita Felicelli
Sep. 26
Books Inc. Palo Alto | booksinc.net/PaloAlto
Palo Alto author Anita Felicelli graduated from the Berkeley School of Law. After writing an award-winning debut collection of short stories, Love Songs for a Lost Continent, her new satirical novel Chimerica takes place in a fictional country of the same name, where down-and-out Tamil American trial lawyer Maya Ramesh fights to save a painted lemur that has come to life.
Barry Eisler
Sep. 26
Kepler's Books, Menlo Park | www.keplers.com
Best-selling author Barry Eisler exploded onto the international literary scene via his wildly successful John Rain series about a half-Eastern, half-Western assassin. Nowadays, Eisler makes just as many waves with his series about Livia Lone, a sex-crimes detective turned martial arts expert. Eisler lives in Menlo Park and stages all of his book launches at Kepler's.
Naomi Klein
Sep. 27
San Mateo Performing Arts Center
smuhsd.theater/smpac
A must for any environmental advocate, Kepler's Literary Foundation will present award-winning journalist and No. 1 International and New York Times bestselling author Naomi Klein, whose soaring new book of essays, On Fire: The (Burning) Case for a Green New Deal, makes an urgent case for radical transformation on all levels.
Carmen Maria Machado Reading & Conversation with Linda Castillo
Oct. 24
MACLA, San Jose | maclaarte.org
Carmen Maria Machado exploded onto the literary landscape with her debut collection of short stories, Her Body and Other Parties, which won multiple awards and successfully demolished genre boundaries in portraying the ways that women can articulate their struggle for agency. The reading will be followed by an on-stage conversation with SJSU alum Linda Castillo, founder and executive editor of Modern Latina, plus an audience Q&A, book sale and signing.
Tyehimba Jess & Harmony Holiday
Nov. 7
Forager, San Jose | sjforager.com
The Center for Literary Arts at SJSU will bring poets Tyehimba Jess and Harmony Holiday to downtown San Jose's SoFA District for a night of performance and conversation with Tshaka Campbell. Jess won the 2017 Pulitzer Prize for his book Olio, while Harmony Holiday's debut book of prose poems, Negro League Baseball, won her the Motherwell Prize.