Summer Guide 2017: Concerts
Back to Monterey
The groove's still electric fifty years after 1967's Summer of Love
Intro | Concerts | Festivals | Arts | Movies | Food & Drink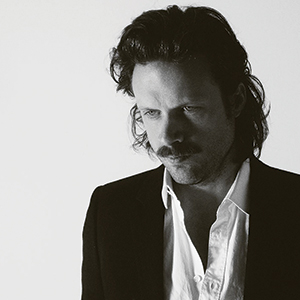 Fifty years ago this June, Jimi Hendrix made his major American debut at the Monterey International Pop Music Festival—catalyzing the counterculture with a positively electric performance. The then-23-year-old guitarist played with his teeth, coaxed torrents of terrific feedback from his amplifier and then set his Fender ablaze in one of the most iconic moments in rock & roll history.
It was the summer of 1967. The hippie movement was at its zenith and optimism was high that a new age was upon us—an era of world peace, LSD-enlightenment and machines of loving grace. Half a century on, it can feel like the world is burning hotter than Jimi's infamous Stratocaster.
Thankfully we've got Father John Misty. Fresh on the heels of his third, and most ambitious, full-length, Pure Comedy, Father John—a.k.a. Josh Tillman—joins Regina Spektor, Dr. Dog, Phil Lesh, Kurt Vile and many others at the 50th anniversary celebration of the first Monterey Pop, June 16-18.
Now, more than ever, we look to Tillman to help make sense of the senselessness. Posing as a cynic, this sardonic shaman is only a part-time pessimist. And while Pure Comedy seeks to skewer every partisan viewpoint, Tillman doesn't shy away from taking a definitive stand. His is a 21st century update on "All You Need is Love"—The Beatles' own Summer of Love pronouncement.
We're all "just random matter suspended in the dark," Tillman sings at the close of Pure Comedy's title track. "I hate to say it, but each other's all we got."
Dead & Company
Shoreline Amphitheatre, Mountain View | Jun 3-4
It's 2017, and we can pretty much all agree that the rules have gone out the window. A "boss" from a reality TV show is president, careers have been replaced by driving people around in their Nissan, and the Grateful Dead are back and playing with John Mayer. But unlike the 45th president and the gig economy, Dead & Co. has been consistently entertaining crowds and receiving unanimously positive reviews. For those on the Dead bus, this is a rare chance to see Bob Weir, Mickey Hart and Bill Kreutzmann jam like it's 1967.
Roger Waters
SAP Center, San Jose | Jun 7
How many thousands of bedrooms have been covered in images from Dark Side of the Moon, The Wall and Wish You Were Here? If Pink Floyd didn't exist, neither would the American dorm room as we know it. This June, Floyd bassist/ and singer Roger Waters comes to the SAP center in support of Is This the Life We Really Want?, his first album in 25 years. The record has been described as an "unflinching commentary on the modern times," which means the singer of The Wall will be addressing a president whose racist campaign revolved around building a new one. Get ready.
Future & Migos & Young Thug & A$AP Ferg
Shoreline Amphitheatre, Mountain View | Jun 10
This is one of the most stacked lineups the South Bay is likely to see for some time. Future, Migos, Young Thug and A$AP Ferg are all headliners in their own right, but together there's a kind of group energy. Both Future and Migos were featured on Ferg tracks. Both Ferg and Migos were featured together on a Marty Baller track. Ferg directed the video for Future's "Thought It Was a Drought." And here's the kicker: the tour comes as anticipation is growing for Young Thug's E.B.B.T.G., produced by none other than Future collaborator Drizzy.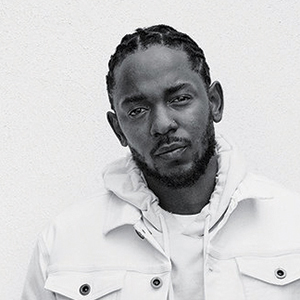 Kendrick Lamar
SAP Center, San Jose | Aug 12
As if following up on good kid m.A.A.d city weren't a feat in and of itself, Kendrick Lamar has done it yet again. His third full-length record—DAMN.—does not disappoint. Dialing back the free-jazz explosions of To Pimp a Butterfly in favor of classic soul riffage, K. Dot's latest is a soul-searching masterpiece. He brings his DAMN. Tour to town in August with fellow Compton emcee Y.G.
King Crimson
Mountain Winery, Saratoga | Jun 15
Fans of classic and progressive rock have a lot to look forward to this June. In addition to Pink Floyd frontman Roger Waters and the current incarnation of the Grateful Dead (Dead & Co.), the legendary King Crimson drop by the South Bay for a night of virtuosic prog. While many of their contemporaries found influence in American blues music, Crimson sought out more esoteric and academic sounds, cribbing notes from jazz and classical to form their snakey, acid-fried art rock. Step into the court of the Crimson King.
Tool
SAP Center, San Jose | Jun 21
The last time Tool released a record was in 2006. Though they have explicitly stated they won't be putting out any new music this year, there's still been a good amount of activity from the legendary band. Even if there's no new release immediately forthcoming, they'll likely play new songs in San Jose, as the band has been including some new material in recent sets. And with their, uh, "highly" trippy live shows, the SAP Center is set to look like one massive third eye.
The Roots
Mountain Winery, Saratoga | Jul 13
Long before becoming the late night band, the Roots had been carving out a singular space in the late '90s & early 2000s as the hip hop band. Though it's easy to think of them in shorthand as the hip hop group with live instruments, their music has always gone far beyond that. The Roots' music is a straight up celebration of the entire African-American tradition, incorporating elements from every major American genre into their sound. Any chance to see Black Thought, Questlove (photo by thetortmaster via Flickr) and the group live is one that shouldn't be missed.
Bruno Mars
SAP Center, San Jose | Jul 20
Bruno Mars comes to San Jose for the second time this July, playing two nights at the SAP Center at the beginning of his North American tour. Dude is already known for his exciting live shows, but this time he's been doing choreography with the Jabbawockeez. This is the official tour for 24k Gold, an album Mars described as being about a band "fucking dipped in Versace," which, you know, sounds cool and all, but the performance itself is likely to be great.
Violent Femmes & Echo and The Bunnymen
Mountain Winery, Saratoga | Jul 30
The Violent Femmes are often cited as a gateway drug for indie rock. Throughout the late '80s and early '90s they pretty much simultaneously ruled college and major rock radio, all without even using electric instruments and playing by nobody's rules but their own. Their songs have an energy that is all their own. Ask 15 people what their favorite Femmes song is and you'll probably get 15 different answers. Paired with Echo & the Bunnymen, this makes for one of the sharpest shows at the Mountain Winery this summer.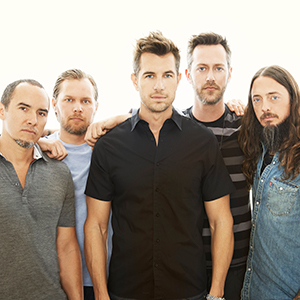 311
City National Civic, San Jose | Aug 16
We already know what the color of your energy is (amber), but what about the meaning of the word "Brodels"? It's simple, really: "The brodels is the nazz, and the nazz knows where it's at. The brodels is the nazz who knows a cat who can feed a cat. The goal is to be a poet or a carpenter—to be the one who loves to be one who works. The nazz not something that can be given, the brodel is inside you. It comes from within." See, it's easy!
Lee 'Scratch' Perry
Catalyst Atrium, Santa Cruz | Jun 19
Perry's music has had some of the most storied and wide-ranging influence of the 20th century. The reggae producer, who started out with the Upsetters, created one of the defining sounds of Jamaican music with his dub remixes and inspired everyone from Bob Marley to Kanye, The Clash to the Beastie Boys. This is a rare opportunity to see the master in a small club setting, since Raekwon is booked to play the main room of the Catalyst the same night. It wouldn't be surprising to see Raekwon in the back of the room himself, trying to catch some of the legend's set.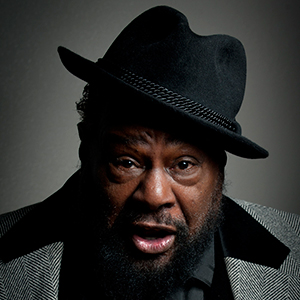 SJ Jazz Summer Fest
Funk legend George Clinton comes to San Jose as a part of the San Jose Jazz Summer Fest's 28th installment. Clinton will be joined by his band Funkadelic/Parliament during their set on the main stage. With his huge backlog across the two bands, it's hard to say which songs they'll opt to play.
Given the legendary status of both bands and Clinton himself, though, whatever they play is bound to be a funky highlight of the festival. Across 10 stages, the three-day festival Aug. 11-13 boasts more than 100 performances in a range of genres. Past lineups have included Bobby Caldwell, Bootsy Collins and rising saxophonist and bandleader Kamasi Washington. Set to play on the Cafe Stritch stage is R&B and synth-pop six-piece The Seshen. The Bay Area group builds songs around their own combination of live percussion, electronic instrumentation and the dextrous delivery of lead singer Lalin St. Juste. The band is sure to play songs off of their sophomore full-length album, "Flames and Figures," from 2016. The lineup will also bring classic San Francisco R&B group The Whispers to the festival's main stage. The group, which has no fewer than 24 albums under its belt, will no doubt play a slew of their hits from the '70's and '80's. Representing much more than just world music is three-time Grammy Award-winning vocalist Angelique Kidjo. For this special performance, Kidjo will be paying tribute to Latin music queen Celia Cruz. See sanjosejazz.org for more information. —Yousif Kassab
San Jose Jazz Summer Fest
Aug. 11-13, $90
Multiple Venues