Summer Guide 2017: Movies
Love, Love, Love
A slew of summer movies deal with the L-word in its many forms
Intro | Concerts | Festivals | Arts | Movies | Food & Drink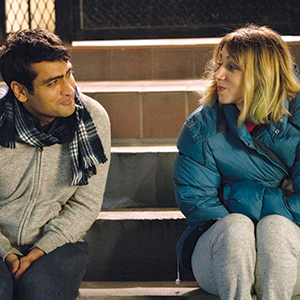 What, indeed, is so funny about peace, love and understanding? One waits for recollections of that immemorial year 1967: Kathryn Bigelow (Zero Dark Thirty) recreating the riots in Detroit (Aug. 7). The Danish movie The Commune (June) follows a group in the 1970s trying to live out hippie idealism. A hit at this year's San Francisco Film Festival was Long Strange Trip, a four-hour analysis of the rise and fall of the Grateful Dead (LA/NY end of May, June 2 for Amazon Prime). The director Amir Bar-Lev previously did The Tillman Story, about the NFL player turned soldier Pat Tillman of Almaden Valley. And love abounds at the theater:
Love of country
Meagan Leavey (June 9) casts Rooney Mara as a solitary female Marine who partners up with a traumatized German shepherd dog in Iraq. Dunkirk (July 21) concerns the original Brexit: in May 1940, several hundred thousand British soldiers were cornered against the English Channel by Nazi forces. A volunteer fleet of civilian boats defied the bullets and bombs and came to the rescue. Tom Hardy, Mark Rylance and Kenneth Branagh are among the men living out the legend. Christopher Nolan directs. Snatched (May 12) unites Amy Schumer and Goldie Hawn as hapless Americans who go on a Colombia holiday and end up endungeoned. King Arthur: Legend of the Sword features Charlie Hunnam as King Arthur, defending his nation against invaders while trying to chase Monty Python and the Holy Grail jokes out of the public memory.
Love of family
Steven Soderbergh's Logan Lucky (Aug 18) teams Adam Driver and Channing Tatum as brothers, no-hopers who decide to rob the Charlotte 500 race. Amy Poehler and Will Ferrell star in The House (Jun 30) as parents who spend their children's college fund, and scheme to replace the money by running an illegal gambling den out of their basement. I, Daniel Blake (June 2) is Ken Loach's scathing drama about the "reform" of the British welfare system, leaving a disabled carpenter caught between work he can no longer do and sustenance; meanwhile he falls in love with a single mother with two children.
Love of the planet
An Inconvenient Sequel: Truth to Power (Jul 28) updates Al Gore's Oscar-winning documentary An Inconvenient Truth. Stay on Earth next time, say colonists who voyage to the world of the chest-bursting, face-humping Xenomorphs in Alien: Covenant (May 19).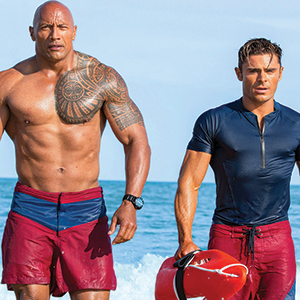 Just plain love
The Big Sick (June 30, SF; later elsewhere) has very high hopes for it. Kumail Nanjiani of TV's Silicon Valley plays himself in a true-life, cross-cultural romance with his producer friend Emily V. Gordon (Zoe Kazan). That's when a baffling disease intervenes. Amazon snagged it after a multimillion dollar Sundance bidding war. Everything, Everything (May 19) looks weirdly good for a spin on the Boy in the Plastic Bubble plot. It's the courtship of immune-system impaired Maddy (Amandla Stenberg) and the new boy next door (Nick Robinson). From the trailers, director Stella Meghie seems to keep it cool and underplayed.
What makes a man turn getaway driver? Love, and gangsters threatening his waitress girlfriend, in Baby Driver (Jun 28). The previews are unlovable, despite Edgar Wright's track record on the Frost 'n' Pegg "Pub Trilogy." There are expectations that it will be the new Fast and the Furious, and if you were in high school, you'd know who the lead Ansel Elgort was, wouldn't you? (Hint: Stars, The Fault in Our).
Tulip Fever concerns the wild speculation on the Dutch flowers in 1634, with Christoph Waltz looking, if anything, even more sinister than usual in a black doublet and a lace ruff. He's the old creep married to the young beauty (Alicia Vikander) loved by the Dutch master commissioned to do her portrait. The Wedding Plan (May 19) is Israeli Orthodox Jewish filmmaker Rama Burshtein's story of a bride searching for a groom after her fiancé runs away—and it looks better than it sounds.
My Cousin Rachel (July 14) is a most intriguing new version of Daphne (Rebecca) Du Maurier's romance about a tempting single Victorian lady (Rachel Weisz) who may be a poisoner. Paris Can Wait (May 26) is Eleanor Coppola's European comedy/romance with Diane Lane and Alec Baldwin. The Lovers (May 5, LA/NY) is Azazel Jacobs' comedy of an open marriage undergoing a surprise closure. In it is Debra Winger, one of the most important actresses of the 1980s. The long-memoried will recall Winger's early years as Wonder Girl, Wonder Woman's sidekick, which leads to a subcategory:
Love of fair and gallant women
Wonder Woman (June 2). Scintillating sabra Gal Gadot as our Amazon heroine, leaving Paradise to fight the Kaiser's main man (Danny Huston). And, the wonder woman of poetry Emily Dickinson (Cynthia Nixon) is the heroine of Terence Davies' A Quiet Passion (May 26).
Love of dividends
Studio stockholders rejoice: here are the remakes and reboots. Perhaps the choicest will be the redo of the Don Siegel/Clint Eastwood movie The Beguiled (June 30). In the Civil War, a wounded soldier is taken in by some unaccompanied ladies who turn out to be belles dames sans merci. Sofia Coppola directs. Baywatch (May 25) has the body sculpted TV team back in action, with The Rock learning to share the spotlight with Zac Efron. Tom Cruise meets The Mummy (June 9) in modern day London. And here comes another installment of Pixar's least interesting franchise, Cars 3 (June 6).
Pirates of the Caribbean: Dead Men Tell No Tales (June 23) has the usual gang of buccaneers encountering another cursed pirate (Javier Bardem); Transformers: The Last Knight (Jun 23), Spider-Man: Homecoming (July 7) with the likable new Spidey (Tom Holland) matching wits against Michael Keaton as The Vulture: and to think of all the grousing about superheroes Keaton did in Birdman.
More Gru for you: Despicable Me 3 (June 30). Gorillas that will killya: War for the Planet of the Apes (July 14). What is more scary, clowns or monkeys? Ask those who see both War... and the remake of It (Sep 8) with Pennywise (Bill Skarsgerd) giving an unfortunate example of a joker whose sense of humor is in the gutter.