Summer Guide 2017: Festivals
Culture Clubbing
Americana meets the great melting pot at these mid-year celebrations
Intro | Concerts | Festivals | Arts | Movies | Food & Drink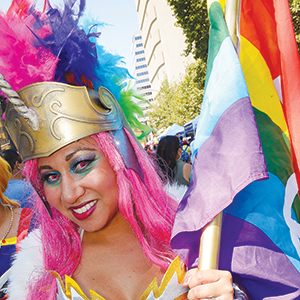 Community Festivals
SubZero Festival
SoFA District, San Jose | June 2-3
This year marks the 10th annual SubZero Festival—a celebration of art, music and the eccentricities of valley's creative community. For two days, South Bay makers, musicians, painters and performers take over South First Street. More info at subzerofestival.com.
Obon Festival
Japantown, San Jose | July 8-9
The San Jose Buddhist Church Obon Festival returns with two days of cultural demonstrations, traditional music, Japanese cuisine and games. The annual celebration is held to honor the spirits of those who have passed. As usual, San Jose Taiko will perform.More info at jtown.org.
County Fair
County Fairgrounds | Aug 3-6
A long-standing American tradition, the county fair is a go-to event for teens, families and funnel cake fiends. This year, the Santa Clara County Fair is beefing up its focus on STEAM. Learn about the science behind raising livestock and tinker with robots. All this, plus plenty of fried food, arcade games and quirky carnival rides. More info at thefair.org.
Silicon Valley Pride
Downtown San Jose | Aug 26-27
Founded in 1971, the Silicon Valley Pride parade celebrates the diversity of the South Bay's vibrant LGBTQ community. The party kicks off with a night festival on Almaden Boulevard, with a parade the next day down Market Street and an afternoon festival. More at svpride.com.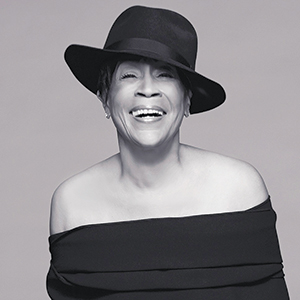 Music Festivals
Live 105's BFD
June 10, $37.50 | Shoreline Amphitheatre
Live 105's BFD has been championing alternative acts to the forefront since the mid-'90s. This year's lineup includes headliners Phoenix, Franz Ferdinand and Cold War Kids. Phoenix in particular promises to be a worthwhile set, as BFD is slated for the day after the band releases their new album, Ti Amo. Taking Back Sunday will also be playing at the fest for any '90s babies looking for some nostalgia. In recent years, BFD has expanded into the EDM genre as well. The fest's Subsonic Tent will be host to big names, including San Jose's own Getter, along with Qrion and Whethan as well.
ID10T Music Festival + Comic Conival
June 24-25 | $55Shoreline Amphitheatre
Music lovers on the hunt for something a little different: look to the inaugural ID10T Music + Comic Conival. The event will feature a lineup that accommodates fans of music, comedy and comic books. Over the course of the two-day fest, the main stage will host the likes of Weezer, Car Seat Headrest and Animal Collective—currently touring in support of two EPs released this year—as well as Crystal Castles, who will be performing with new lead singer Edith Francis. Notable additions to the comedy stage include Demetri Martin, SNL's Michael Che and comedy-folk band Garfunkel and Oates. However, what really sets ID10T apart from festivals of its ilk is the inclusion of notable comic book creatives. Artists and writers for titles like Batman, Green Arrow, Swamp Thing and Deadpool will be participating in panels and discussing their craft with fans all weekend.
Music in the Park
June 23, July 20, $10 | Plaza de Cesar Chavez Park
Music in the Park's a concert series has been a staple of the summer season in downtown San Jose since 1989. The two shows revealed so far this year are New Zealand reggae band Katchafire and jam band Blues Traveler, known for their Top 40 hits "Run-Around" and "Hook."
Fountain Blues Festival
June 24, $20 | Plaza de Cesar Chavez Park
The 36th annual Fountain Blues Festival continues its mission to spread appreciation for the blues. The festival features a combination of new and established artists. Musicians in attendance include Elvin Bishop, Maxx Cabello Jr. and Fillmore Slim. The collection of artists featured on the bill represent both members of the old guard and newer artists keeping the blues alive. Many of the performers move between genres. The festival will also feature three-time Grammy nominee Bettye LaVette (pictured), who is best known for her R&B interpretations of rock and blues tracks. —Yousif Kassab