Features & Columns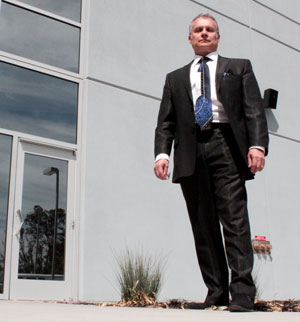 Vegas 2.0
In 1993, seven former owners of Garden City Casino, including five members of San Jose's first family of gambling, the Dalis family, pleaded guilty in a scheme that siphoned $3.8 million in profits without declaring the revenues to their landlord, who was due a share, or the requisite taxing authorities. It was the lowest point in San Jose's 75-year history of card rooms. As part of the sentencing, the Dalis family was ordered to sell its interests in the card room.
During the last two decades, that lowlight has always been cited when city officials looked to amend the city's gaming ordinance, Title 16.
Other than Garden City, the only other card room allowed to operate in San Jose now is Bay 101, which opened in 1993 and resides just southeast of San Jose's airport and Casino M8trix. Unlike Nevada establishments, local card rooms do not make money by collecting winnings or betting against players as "the house.' Instead, they rent tables where players can bet against one another. The city limits the number of tables and controls which games are played.
Together, San Jose's two gaming establishments, which offer card games like poker and Pai Gow, contribute roughly $15 million in tax revenue for the cash-hungry city. Swallow says that number could jump a few more million as soon as Casino M8trix opens its doors.
Swallow contends that the city is inappropriately holding things up. His group is already a licensed operator, and the number of tables is staying the same. It's just a move to a new building.
The evolution to a new model parallels Las Vegas' recent history. The old Vegas made its money almost exclusively though gaming and attracted gamblers to its smoky casinos with $29 rooms, discounted steak dinners and all-you-can-eat buffets.
Today's Las Vegas is a different place, an entertainment center with expensive boutique hotels, trendy clubs, stylish theatrical performances and restaurants operated by the world's most famous celebrity chefs. Gambling is just part of the mix.
Swallow is attempting something similar. With the number of tables limited by law, M8trix has created an ecosystem of activities around the gambling component and hopes to build ancillary revenue streams by renting rooms for functions and business meetings, selling drinks, attracting diners and catering to cigar smokers. Eventually, the operators hope hotel revenues and possibly a performance venue will be part of the business mix.
Police Chief Moore, however, says no matter how many radio and television ads the M8trix buys—and Swallow says more than $1 million has been spent to advertise a soft opening that was slated for early April—police won't rush the process of background checks on Casino M8trix's ownership structure.
"We've been trying at the highest levels to get them up and running, and they've made it very difficult for us,' Moore says. "Whatever delays there are, they're on their shoulders.'
Assistant San Jose City Manager Ed Shikada sent a letter to M8trix's owners last month regarding ongoing concerns about how the money will move around the partitioned eighth-floor card rooms, which by Title 16 have to be open to the public. He wrote that the soonest the casino should expect to open is June 30.
"Every councilman, forgets their ideology, they're all saying let's get you open,' Swallow says. "But dealing with the police chief, whatever day I said I was opening would have been the wrong day.'