Fall Arts 2017
Rock & Roll
From crowded clubs to sold-out arenas, don't dare miss these shows
Intro | Music | Classical | Art | Theatre | Film | Hammer Theatre Center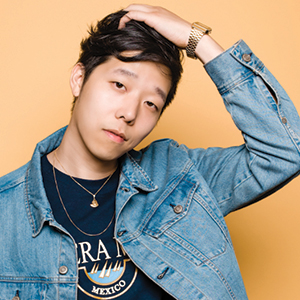 The Ritz
400 S First St, San Jose
theritzsanjose.com

Omar Souleyman
Sep 5, 7pm
Syrian musician Omar Souleyman has one of the less common career paths of an artist on the festival circuit. Originally a wedding musician performing the party and dance music of Syria, Souleyman has broken through to Western audiences by his work with Four Tet, Bjork, Diplo, and other electronic musicians. This year's To Syria With Love was released by Diplo's Mad Decent label and is poised to be his biggest American release yet. At a time when politics divides us, Souleyman's deep grooves remind that music is a positive force in the world.
The Growlers
Sep 6 & 7, 7:30pm
The Growlers have their hands full organizing The Growlers Six, their spiritual successor to the band's previously pet project—L.A. music festival Beach Goth. As the fest's date draws closer, you'd be forgiven for thinking they don't have time to trek up north. Not so. The Orange County rock outfit plan to bring their amalgam of garage and surf music to The Ritz for not one but two nights. They're still touring in support of their Julian Casablancas-produced project City Club, so expect to hear a whole lot of that.
The Epicenter Heavy Music Fest
Sep 16 , 5pm
San Jose metalheads will get a chance to celebrate the city's storied history with the genre when its prodigal son Matt Pike returns with High on Fire. The stoner metal group will be headlining the fest, playing alongside eight other heavy bands from around the country, including Seattle's Big Business, and Port Orchard's Mos Generator.
This Will Destroy You
Sep 20, 7pm
Instrumental rock heavyweights This Will Destroy You have been composing beautifully textured, meandering post-rock music for 15 years at this point. Their sound is reminiscent of Explosions in the Sky and Godspeed You! Black Emperor, with striking walls of sound rising steadily out of a primordial ooze of ambient rock instrumentation. They'll be bringing their dynamic sound to The Ritz, where they will likely play cuts from their 2014 full-length Another Language.
Giraffage
Nov 25, 8pm
Dance music and nerd culture haven't always gotten along, but Giraffage is changing that. Originally from San Jose, the Taiwanese musician makes R&B-influenced dance music that is thicker than a milkshake while sounding like the soundtrack to some hidden Mario Kart level. His melodic sense is remarkably sunny and positive (goth music this is not), primarily using N64-esque keyboard sounds to balance out the chopped and pitch-shifted vocals. It's some of the most San Jose sounding electronic music imaginable, equally informed by vaporwave and Waluigi dance moves as it is by DJ Screw and trap.
SLG Art Boutiki
44 Race St., San Jose
artboutiki.com | 408.971.8929
The Lique, Dogcatcher & Hoopty
Sep 1, 7:30pm
The Art Boutiki is likely the best live music room in San Jose. Perfectly sized and comfortable, it's an ideal spot to catch a show from close distance. And it's clear visitors like it too, since this is now the fifth time that The Lique have come to play the room from their native Las Vegas. The live hip-hop group recently released a new track, "I Am," via their Bandcamp page, and the song once again shows off the totality of the band's skills. Not just the rapping, not just the music, The Lique hones all of the above and more, aiming to gain recognition as the best live hip-hop group at least since the Roots.
The Shoreline Amphitheater
1 Amphitheatre Pkwy, Mountain View
shoreline.amphitheatermtnview.com
650.967.4040
Imagine Dragons, Grouplove
Oct 3, 7:30pm
"Thunder," Imagine Dragons' current hit, has a lot of pop elements in its DNA. You've got a snap and crack beat underneath that sounds a little like Lorde, a little like MIA. You've got the pitched-up vocal hook ("Thunder, th-th-thunder") that sounds similar to what Kanye did with the end of "Famous." And you've got the sense of potential apocalypse looming over the whole thing like Bastille's "Pompeii." The group has always aimed for HUGE, and it's hard to imagine another rock band sounding bigger than they do now. Coupled with England's Grouplove, this is a show built for the Shoreline.
Lauryn Hill & Nas
Oct 7, 7pm
Lauryn Hill and Nas together make for about as good a double-header as they come. For many, both The Miseducation of Lauryn Hill and Illmatic (respectively) are still unbeatable, at the absolute top of their class 20 years running. Surprisingly, it's only their second time on the road together, despite having a major mutual hit with "If I Ruled the World" in 1996. The two have remained friends and mutual influencers for their entire careers, and this promises to be an exciting tour, especially as Nas has been teasing info about a new record recently.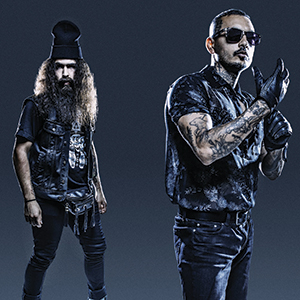 The Mountain Winery
14831 Pierce Rd, Saratoga
mountainwinery.com
408.741.2822
Brian Wilson
Oct 13, 7:30pm
Though the Beach Boys are also coming through the Bay Area this fall, this is the only stop that lead Beach Boy Brian Wilson will be making, and it's a historic one. More than 50 years later, Pet Sounds remains one of the most beloved American albums out there. As creatively influential as it is emotional and heartbreaking, Pet Sounds is the real deal. Last year was supposed to be Brian Wilson's final set of performances of the songs, but the Bay Area lucked out with an additional run of shows.
SAP Center
525 W Santa Clara St, San Jose
sapcenter.com | 408.287.7070
Hall & Oates
Sep 17, 7pm
Think of all the timeless hits Hall & Oates have to their name. "Rich Girl." "Private Eyes." "Kiss On My List." "You Make My Dreams." Uh, "Jingle Bell Rock." Ladies and gentlemen, the undisputed kings of baritone falsetto: Daryl Hall & John Oates. What you want, they've got. The flame that burns the candle. The candle that feeds the flame. And if your '80s fever skews gothier, this show has your back with Tears for Fears. Whether you got into them the first time around or when Donnie Darko brought the '80s into the 2000s, everybody still wants to rule the world.
Katy Perry
Nov 14, 7pm
We're about two months out from the release of Katy Perry's last album, Witness. The record was panned by quite a few critics upon release but it's doubtful that makes any difference to Perry or her legion of fans. The new album finds the pop juggernaut leaning hard into the EDM-lite influences she's been incorporating into her music for the past few years with bouncy tracks like "Bon Appétit" and the Nicki Minaj-assisted "Swish Swish."
Oshman Family JCC
3921 Fabian Way, Palo Alto
paloaltojcc.org | 650.223.8700
Bill Murray, Jan Vogler & Friends: New Worlds
Dec 2, 8pm Two renowned talents from very different sides of entertainment are joining forces to give Palo Alto a new kind of show. Legendary actor/comedian Bill Murray and distinguished German cellist Jan Vogler look to pair classical music stylings with various pieces by great American authors, including Hemingway, Whitman and Twain. Honestly, you had us at Bill Murray.
Mexican Heritage Plaza
1700 Alum Rock, San Jose
mhplaza.com | 408.794.6240
Sonido Clash Music Fest
Sep 3, 2:30pm
Sonido Clash is back with the second installment of their annual music festival. This year synth-punk duo Prayers will headline, appearing alongside a slew of acts pulled from various genres that will be playing the daylong event. The all-ages festival will feature two music stages, a poetry stage, live art, a mercado and cumbia dance lessons.