Feature
Hair Today
Salons and personal care businesses are on of the shelter period's hardest hit sectors
Intro | Umbrella Salon | Zareen's | Paper Moon | Hicklebee's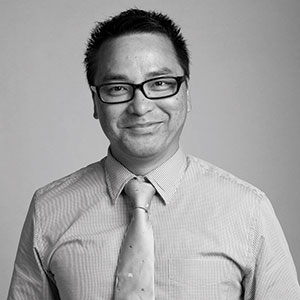 As small businesses navigate the ever-changing procedures and regulations involved in reopening to the public in a safe and timely manner, hair salons find themselves in particularly harrowing situations.
Umbrella Salon in downtown San Jose claims 20 years in the business, with local and nonlocal clients often setting up appointments far in advance, but right now, as with everyone else, times are tough.
"Our stylists are completely out of work," said owner Khiem Hoang, adding that his salon has been booked for close to two and a half months. "We work on all different types of clientele. But some of the things that we've been working on, is really focusing on the State Board of Cosmetology, the Health Department, seeing what their regulations are. We have 17 stylists and right now it's just the challenge of working out the schedule so that we have to be here for seven days a week, just to get our clients in now."
Social distancing affects every single aspect of a salon's operations. Umbrella's business might get slashed down to 50 percent of what it used to be. The capacity will have to drop. The seating, the stations and tables will have to be totally rearranged. All spaces need to be taped off and marked for social distancing. The waiting area will disappear in lieu of more station space, which means clients will have to be called or texted when their appointment time becomes ready.
"We have to measure everything out," Hoang said. "We're putting shields up for the front desk to protect our employees and the clients that come in. We are moving stations around, taking stations out, we're going to be getting shields in our shampoo room area. ... So as of right now, we're putting the tape up just trying to follow the guidelines as much as we can."
Unlike the restaurant industry, there are no temporary solutions like taking over portions of nearby parking lots for extra customers. Instead, Umbrella must make do with half as many stylists on the job at any given time, perhaps with everyone working split shifts.
"I think the biggest thing for us for now is just to make sure that the safety is protected on our employees and our stylists, and most importantly, our clients," Hoang said. "During these times, we'll just be doing a lot of communication with our clients and making sure that we do the right thing and follow the right procedures before opening. We, as a business, understand that all businesses, the whole world, is where we are. So we're trying to feel things through, and just trying to survive."