Features & Columns
Cracking Up
The next four years should turn out to be pretty great for comedy. Provided it's not banned. Here are some of the choicest sets coming to Silicon Valley this winter
Intro | Visual Arts | Film | Stage | Dance | Comedy | Literature | Music | SJZ Winter Fest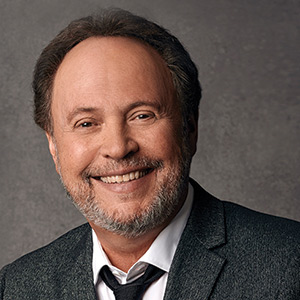 Bob Saget
Jan 27-29 | San Jose Improv
Most of America knows Bob Saget as the wry host of America's Funniest Home Videos or the understanding father from Full House. To put it mildly, his standup—full of debaucherous tales heavily peppered with expletives—is a vast departure from his family-friendly image.
Bobby Lee
Feb 10-12 | San Jose Improv
A year after his first open mic, Bobby Lee was opening for Pauly Shore. He rose to fame on Mad TV, doing impressions of Kim Jong Il and John McCain, then stole scenes in Harold & Kumar Go to White Castle, Pineapple Express and Curb Your Enthusiasm.
Gilbert Gottfried
Feb 24-26 | San Jose Improv
The screechy observationalist is a comic's comic. His commitment to bits may be a bit too fringe for massive fame, but for the comedy connoisseur, he reigns among the living greats as the finest teller of the intricately filthy The Aristocrats joke.
Don McMillan
Feb 23-26 | Rooster T. Feathers
For 10 years, Don McMillan was an engineer. After helping invent the first 32 bit microprocessor, he won a comedy contest and put his master's from Stanford to different use. His best bit is a dynamite roasting of improper PowerPoint techniques—delivered on PowerPoint. It's way funnier than it sounds.
Greg Behrendt
Jan 26-29 | Rooster T. Feathers
Greg Behrendt came up in the San Francisco Improv scene alongside Margaret Cho, David Cross and Patton Oswalt. He wrote the book-turned-movie "He's Just Not that Into You" and provided the straight male consultation for Sex in the City's writing room.
Matthew Broussard
Feb 9-12 | Rooster T. Feathers
Matthew Broussard understands that '80s movies have trained us to hate people with his "hair and bone structure." His uncommon-for-comedy handsomeness aside, he's a very funny man who informed the audience on Conan that most female body parts are named after affluent male doctors, dubbing that "vaginal imperialism."
Billy Crystal
Mar 2 | San Jose Center for the Performing Arts
Billy Crystal has hosted the Oscars nine times, starred in a tip-top romantic comedy, When Harry Met Sally, and provided immortal vocal work as Mike Wazowski in Monsters Inc. His new show blends standup with sit-down, reminiscing on choice moments in his expansive body of work.