Features & Columns
Two For One
Models and identical twins Tash and Cody Lee double down
Intro | Visual Arts | Film | Stage | Dance | Comedy | Literature | Music | SJZ Winter Fest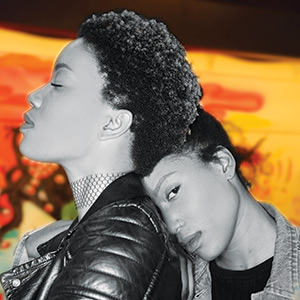 In the world of modeling, setting oneself apart from the crowd is the name of the game. Unless you're twin sister modeling duo, Tash and Cody Lee. In their case, their sameness made them famous.
Thanks to their unique take on modeling—namely, working together as a pair—and a winning social media strategy, the Lees have piloted their 2-for-1 brand into the national spotlight, landing two coveted spots on the cast of the current season of America's Next Top Model.
Even while attending George Miner Elementary School in South San Jose, the Lee sisters knew they weren't meant for a regular nine-to-five. "We always knew that we would be in the entertainment industry," Cody says "We didn't want to be regular."
Tash and Cody have worked hard building their distinct brand and have remained loyal to their trademark style, which riffs on society's assumptions about twins. "People expect you to be the same, they expect you be into the same things and dress the same," Tash says.
It's something that the two struggled with when they were children, but they've since embraced the expectations—turning an annoyance into an asset. They now conduct joint photoshoots and share the same Instagram and Tumblr accounts. That isn't to say that the sisters have abandoned their individuality. They're still true to themselves and their own personal aesthetics.
One vision they do share is highlighting arts and culture in their hometown. Growing up in San Jose, Tash and Cody realized that Silicon Valley's reputation as a tech mecca often overshadowed local creatives. When Next Top Model scouted them for the latest season, the girls saw it as an opportunity—not only for their careers—but to champion their city.
Still, technology has played a major role in the twins' lives. Their status as successful Instagram models—and their aptitude for DIY self-promotion—was definitely a factor in the ANTM producers' decision to bring them on to the cast.
"They were looking a for a new age model," Tash says, referring to the show, its new host, Rita Ora, and its new panel of judges. "It's so different now with social media and being able to build your brand on sites like that. You have models who are working and making money without agencies."
Many of the connections the two have made in their time modeling have been through social media. "We reach out to photographers through Instagram and Tumblr," Cody says. A healthy online following has advanced their careers through collaborations and connections.
A social media presence is a requirement in today's modeling industry, Tash and Cody explain—and they're increasing their online presence every day. During a photoshoot with Metro, the twins posted several selfies, including one with a fan who was just passing by and happened to recognize them.
"We're still trying to figure out that science," Tash says. Regardless, the two have still made quite an impression. They've racked up more than 19,000 followers on Instagram alone.
"What's kept me going is believing in what I'm putting out there," Tash says. "If I do something and I'm like, 'This is fire!' I don't care how many likes I get or don't get, this is just good. If you believe that and you give it time, those likes start to accumulate."
VISUAL ARTS LISTINGS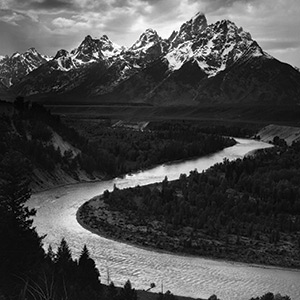 CANTOR ARTS CENTER
Stanford University
A Mushroom Perspective on Sacred Geography
Feb 8-May 15
Featuring work from the Cantor's collection of Chinese, Japanese and Korean art, this exhibition highlights humanity's connection with objects believed to hold sacred power. In this case, the mushroom—sometimes delicious, sometimes poisonous, sometimes psychedelic—is the focus of the work.
Creativity on the Line
April 26-Aug 21
From electric drills to spartan school desks, good design merges form and function. This show takes a look at the creation and manufacture of mid-century modern designs.
DE SAISSET MUSEUM
Santa Clara
A Geography of Hope
Apr 7-June 17
An exhibit of work by Santa Clara University students—all of them mentored and inspired by the work of Anna Deavere Smith, the Frank Sinatra Scholar-Artist-in-Residence.
EUPHRAT MUSEUM
Cupertino
Justice for All?
Feb 1-Mar 23
History comes with unconscious biases that affect our everyday lives. In "Justice for All?" artists call for empathy-driven actions as they face injustices despite our collective past. The Assembly of Revolutionary Artists of Oaxaca Collective are among the featured artists bringing contemporary wood and linoleum block prints and large-scale graffiti murals.
SJ MUSEUM OF ART
San Jose
Your Mind, This Moment
Feb 17-Aug 27
Museums have always been spaces designed for quiet reflection. But during this exhibit, subtitled Art and the Practice of Attention, visitors will have the chance to participate in a guided audio meditation session—all created by Bay Area mindfulness teachers.
Fragile Waters
Mar 17-Aug 6
Featuring photographs by Ansel Adams, Ernest H. Brooks II and Dorothy Kerper Monnelly, Thru Jan 15. This exhibit encourages dialog about water conservation. The photos on display will all be in black and white and cover an entire century spent documenting the majesty of our most precious resource.
SAN JOSE MUSEUM OF QUILTS & TEXTILES
San Jose
Elemental Tapestry: Earth, Air, Fire and Water
Thru Mar 5
Taking on mother nature, this exhibit of work by members of Tapestry Weavers West interprets classic elements in abstraction and realism. See volcanic hills, forest floors and flowing rivers brought to life—in woven cloth.