August 22-28, 2007
home | metro silicon valley index | the arts | fall preview
2007 Fall Arts Issue:
Intro | Body Worlds | Music | Stage | Performing Arts | Visual Art | Classical | Film | Festivals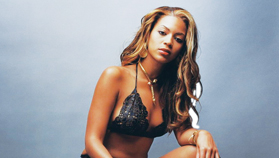 In the Knowles: Metro's fall issue includes all the info you need on everything from Beyoncé to the Tech Museum's Body Worlds exhibit.
2006 Fall Arts Issue
Intro
THE SHRINKING DAYS of late summer are compensated for by the excitement of fall seasons, premieres and shows onstage, in concert halls and at museums or galleries. Hence, the need for our ever-expanding Fall Arts Guide to help chart a path from now until the end of the year.
The phrase "beauty is only skin deep" gets a whole new meaning when Dr. Gunther von Hagens comes to town with his plastinated human specimens baring their muscle, ligaments, bones and brains at the Tech Museum. The experience is alternately exhilarating and creepy writes Mike Connor, who saw the "Body Worlds" exhibit in London and has never forgotten it. Michael S. Gant rounds up the other museum offerings of the season and offers some tips for blockbuster shows.
Theater critic Marianne Messina talks to artistic directors through the valley for updates on the new stage season. Music critic Scott MacClelland corners Bay Area composer John Adams and quizzes him about his world premiere commission for Stanford Lively Arts, 'Son of Chamber Symphony.' Richard von Busack parses the fall releases from Hollywood and beyond. And music editor Mike Connor highlights the best concerts and festivals headed our way.
2007 Fall Arts Venue Finder
Addison-Penzak Jewish Community Center 14855 Oka Road, Los Gatos
Bayside Performing Arts Center 2025 Kehoe Ave., San Mateo
Black Box Theatre 848 E. William St., San Jose
Broadway West Theatre 4000-B Bay St., Fremont
Bus Barn Theatre 97 Hillview Ave., Los Altos
California Theatre 345 S. First St., San Jose
Campbell Heritage Theatre 1 W. Campbell Ave., Campbell
Campbell United Methodist Church 1675 S. Winchester Blvd., Campbell
Cañada College Main Theater 4200 Farm Hill Blvd., Redwood City
Center for Spiritual Living 1195 Clark St., San Jose
Chateau Julian 8940 Carmel Valley Road, Carmel Valley
Christ the Good Shepherd Church 1550 Meridian Ave., San Jose
City Lights 529 S. Second St., San Jose
Community School of Music and Arts 230 San Antonio Circle, Mountain View
Computer History Museum 1401 N. Shoreline Blvd., Mountain View
Crowne Plaza Hotel 1221 Chess Dr., Foster City
Cubberley Theatre 4000 Middlefield Rd., Palo Alto
De Anza College 21250 Stevens Creek Blvd., Cupertino
Del Mar Theater 1124 Pacific Ave., Santa Cruz
Dinkelspiel Auditorium 471 Lagunita Dr., Stanford University, Palo Alto
Dragon Theatre 535 Alma St., Palo Alto
El Teatro Campesino 705 Fourth St., San Juan Bautista
First Congregational Church of Palo Alto 1985 Louis Road, Palo Alto
First Lutheran Church 600 Homer Ave., Palo Alto
First United Methodist Church 625 Hamilton Ave., Palo Alto
Flint Center 21250 Stevens Creek Blvd., Cupertino
Foothill College Smithwick Theatre 12345 El Monte Rd., Los Altos Hills
Hartnell Performing Arts Center 156 Homestead Ave., Salinas
Hillbarn Theatre 1285 E. Hillsdale Blvd., Foster City
Historical Hoover Theatre 1635 Park Ave., San Jose
History Park San Jose 1600 Senter Road, San Jose
Holy Cross Church 126 High St., Santa Cruz
HP Pavilion 525 W. Santa Clara St., San Jose
John Gill School 555 Avenue del Ora, Redwood City
Kohl Mansion 2750 Adeline Dr., Burlingame
Kuumbwa Jazz Center 320 Cedar St., Santa Cruz
Le Petit Trianon 72 N. Fifth St., San Jose
Los Altos United Methodist Church 625 Magdalena Ave., Los Altos
Los Gatos High School 20 High School Court, Los Gatos
Los Gatos Methodist Church 111 Church St., Los Gatos
Lucie Stern Theater 1305 Middlefield Road, Palo Alto
MACLA Castellano Playhouse 510 S. First St., San Jose
Mello Center 250 E. Beach St., Watsonville
Mexican Heritage Plaza 1700 Alum Rock Ave., San Jose
Mission City Center for Performing Arts 3250 Monroe St., Santa Clara
Montalvo Arts Center 15400 Montalvo Road, Saratoga
Montgomery Theater Market and San Carlos streets, San Jose
Mountain Winery 14831 Pierce Road, Saratoga
Morgan Hill Community Playhouse 17090 Monterey St., Morgan Hill
Mountain View Center for the Performing Arts 500 Castro St., Mountain View
Ohlone College Smith Center 43600 Mission Blvd., Fremont
Palo Alto Cultural Center Art Center Auditorium 1313 Newell Road, Palo Alto
Pear Avenue Theatre 1220 Pear Ave., Mountain View
Presbyterian Church of Los Gatos 16575 Shannon Road, Los Gatos
The Rep 101 Paseo de San Antonio, San Jose
Sanborn-Skyline Park 16055 Sanborn Road, Saratoga
San Jose Center for the Performing Arts 255 Almaden Blvd., San Jose
San Jose State University Theatre Fifth and San Fernando streets, San Jose
San Mateo Performing Arts Center 600 N. Delaware Ave., San Mateo
Santa Clara Convention Center 5001 Great America Pkwy., Santa Clara
Santa Clara Recreation Center 969 Kiely Blvd., Santa Clara
Santa Clara United Methodist Church 1790 Lincoln Ave., Santa Clara
Santa Clara University: De Saisset Museum, Louis B. Mayer Theatre, Mission Church, Mission Santa Clara, Recital Hall and Fess Parker Studio Theatre 500 El Camino Real, Santa Clara
Santa Cruz Civic Auditorium 307 Church St., Santa Cruz
Saratoga Civic Theater 13777 Fruitvale Ave., Saratoga
Skyline College Theater 3300 College Dr., San Bruno
Spangenberg Auditorium Gunn High School 780 Arastradero Road, Palo Alto
The Stage 490 S. First St., San Jose
St. Andrews Episcopal Church 13601 Saratoga Ave., Saratoga
St. Benedict's Church 1200 Fairview Road, Hollister
St. Joseph's Cathedral Basilica 80 S. Market St., San Jose
St. Mark's Episcopal Church 600 Colorado Ave., Palo Alto
Sunnyvale Community Center Theatre 550 Remington Dr., Sunnyvale
Theatre on San Pedro Square 29 N. San Pedro St., San Jose
Trinity Cathedral Second and St. John streets, San Jose
Triton Hall Pavilion Warburton and Don avenues, Santa Clara
Valley Presbyterian Church 945 Portola Road, Portola Valley
West Valley College 14000 Fruitvale Ave., Saratoga
Send a letter to the editor about this story.