Fall Arts 2018
A Beautiful World
Local galleries and museums lend a bit of color to the landscape
Intro | Sonido Clash Music Festival | San Jose Taiko | Sunnyvale Community Players | Concerts | Stage | Art | Classical | Film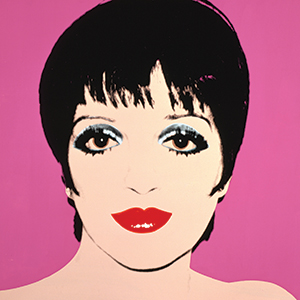 CANTOR ARTS CENTER
328 Lomita Dr, Stanford
museum.stanford.edu | 650.723.4177
Painting Nature in the American Gilded Age
Sept. 5-Aug. 25
In 1900, William McGregor Paxton painted The Crystal. A woman with a jet black chignon wears a yellow dress the color of daffodils. At ease on a floral-patterned settee, she stares into a crystal ball in the palm of her hands. This exhibit will feature paintings like Paxton's that consider how artists at the turn of the 20th century incorporated nature into their work.
Blackboard
Sept. 19-Jan. 27
Teachers and their students aren't the only ones who use chalk and blackboards to express themselves. Artists like Claes Oldenburg, Raymond Saunders, Jasper Johns, Laura Volkerding and Enrique Chagoya re-create that template in works that will be on display in Blackboard. The exhibit is part of For Freedoms' 50 State Initiative to encourage civic engagement with museums.
Contact Warhol: Photography Without End
Sept. 29-Jan. 6
In this exhibit, viewers will have access to over 130,000 photographic exposures the Cantor acquired from the Andy Warhol Foundation for the Visual Arts. While portraits of stars like Dolly Parton and Liza Minnelli will be on display, the entire archive of negatives and contact sheets, made from 1976 to 1987, will also be available in a new online digital database.
SAN JOSE INSTITUTE OF CONTEMPORARY ART
560 S 1st St, San Jose
sjica.org | 408.283.8155
Diane Samuels: It's a Long Story
Nov. 10-Feb. 3
Diane Samuels isn't kidding with the title of her exhibit It's a Long Story. She's handwritten in micro-script the entire text of Herman Melville's opus Moby Dick. Samuels transcribes literary material onto remnants of recycled paper and then paints over the words with images drawn from the source. Look for a scroll of The Odyssey and Salman Rushdie's Midnight Children made into the shape of India.
Lorrie Fredette: Tender Exchanges
Nov. 17-Feb. 3
Get ready to immerse yourself in Lorrie Fredette's ganglia. Her immersive sculptures resemble tree roots and fungi as much as they look like enormous versions of neural networks. Fredette uses gauze the way that Louise Bourgeois uses bronze to weld her spiders together. You'll be confronted with her phantom limbs as you creep around the gallery.
Tracey Adams and Virginia Folkestad: Primordial Soup
Nov. 17-Feb. 34
More gangling things hang down from the ceiling in Primordial Soup. Inspired by a chemistry professor's study of ocean specimens, Adams and Folkestad have sculpted marine microorganisms writ large. Bacteria from the sea have never looked this beautiful.
New Museum Los GATOS
106 E Main St, Los Gatos
numulosgatos.org | 408.354.2646
Sis Boom Bah! The Life and Times of Los Gatos High School
Sept. 8 - Jan. 26, 2020
Lisa Coscino, the Executive Director of the NUMU, assures me that Sis Boom Bah! is "going to be amazing!" The exhibit will transform the idea of high school itself into a work of art, a "three-dimensional yearbook" that will survey more than 100 years of Los Gatos High School's history. Let's assume that you didn't have to be one of the popular kids in school to enjoy it.
The Circle of Truth
Oct. 18 - March 10, 2019
Ooh, a secret collaboration between 49 artists! Laura Hipke and Shane Guffogg came up with the idea to use the Telephone Game as a means to create artistic connections. According to the rules they devised, "the first painting created by Guffogg was delivered along with a blank canvas to the second artist in the Circle." But none of the artists knew the identity of the others. The end results are assembled together in this exhibit.
SAN JOSE MUSEUM OF ART
11 S Market St, San Jose
sjmusart.org | 408.271.6480
Dinh Q. True Journey Is Return
Sept. 14 - April 7, 2019
Vietnamese-American artist Dinh Q.'s floral weavings of found photographs like Crossing the Farther Shore are astonishing. He uses linen tape and thread to assemble them. Also included in the exhibit are video and photography installations. This is an impressive body of work by an artist who contends with "narratives of war and migration" from the people of Vietnam and other voices from the Vietnamese diaspora.
Other Walks, Other Lines
Nov. 2–March 10, 2019
Before Rebecca Solnit published her popular collection of essays Men Explain Things to Me, she wrote Wanderlust: A History of Walking. This exhibit takes inspiration from that book and unites a group of artists who, in various ways, consider what it means to take the world's sensations in at a slower pace. Visitors will not be penalized in any way should they drive to the museum.
TRITON MUSEUM OF ART
1505 Warburton Ave, Santa Clara
tritonmuseum.org | 408.247.2438
Miguel Machuca: Drawing Light from Darkness
Aug. 11-Oct. 21
One of Machuca's vibrantly colored murals adorns a wall at Millbrook Elementary School in San Jose. But the artist is also a master at drawing charcoal shadows. The darkness in his solo show comes, in part, from a cancer diagnosis. The good news is there's as much light as there is darkness in the show, as Machuca's health is on the mend.
Michael Shemchuk: Paper Trails
Aug. 4 - Oct. 28, 2018
If abstraction appeals to your aesthetic sensibilities, look no further than Paper Trails. Shemchuk paints patterns and then mucks them up. The chaos on his canvases communicate a randomness. Meaning, if there's any to begin with, dissolves. The journey of life is messy, and this artist locks that disorder down for his audience.
Testament of the Spirit: Paintings by Eduardo Carrillo
Oct. 27- Jan. 27, 2019
Recently featured at the Pasadena Museum of California Art, Carillo's exhibit Testament of the Spirit moves to the Triton this fall. Carrillo, who died in 1997, helped to promote Latin American culture and an appreciation of Chicano art and culture. The exhibit also features a film by Pedro Pablo Celedon that introduces his life and work to viewers.
PACE GALLERY PALO ALTO
229 Hamilton Ave, Palo Alto
pacegallery.com | 650.561.4076
Agnes Martin / Navajo Blankets
Sep. 27 | Oct. 28
In a clever approach to curation, the patterns of Navajo blankets will be paired with Agnes Martin's (1912–2004) abstract canvases. The parallels become immediately apparent when you see them side by side. The juxtaposition of the two fields should work to confirm the skill and craftsmanship involved in the creation of both artistic endeavors.