September 20-26, 2006
home | metro silicon valley index | features | silicon valley | feature story
Best of Silicon Valley 2006:
Intro | The Short List | Campbell | Cupertino | Gilroy and Morgan Hill | Los Gatos | Milpitas | Mountain View | Palo Alto and Menlo Park | San Jose | Santa Clara | Saratoga | Sunnyvale | Willow Glen | Readers' Choice—Food & Sustenance | Readers' Choice—Love & Romance | Readers' Choice—Arts & Culture | Readers' Choice—Shopping & Services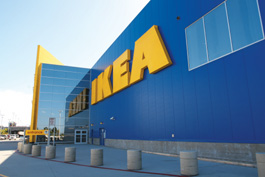 According to our readers, there's furniture in there.
Best of Silicon Valley 2006
Best of Palo Alto
Most Venerable Used Bookstore
Bells Books. 536 Emerson St., Palo Alto 650.323.2722 There are bookstores, and there are used bookstores. San Jose once had a fine used bookstore, Twice Read Books, but now the place to go for South Bay bookworms has to be Bells Books in downtown Palo Alto. The décor at Bells is the way a bookstore should be, with books lining the wall from floor to ceiling. While the store does offer new books, it's the used selection that's the main draw. You'll have luck finding books on a number of subjects, including art, history, literature and that rare tome you just can't find anyplace else. It's been around for more than seven decades, and we're hoping it's got at least another seven to go.
Best Attempt to Explain a Misunderstood Religion The Abbasi Program in Islamic Studies
Stanford, Palo Alto. It's been some years now since Stanford received a good amount of money from former Yahoo bigwig Sohaib Abbasi to establish an Islamic studies department at the university after 9/11. And while there have been some complaints by students and insiders at Stanford that the academic program is moving along at a snail's pace, the outreach portion of the program has been one of the Bay Area's quieter success stories. Through various events over the last several months, the Abbasi program has been able to tastefully present Islam in a way that the religion is not often considered. Instead of focusing only on dogma or politics, the events sponsored by the Stanford program have focused on the cultural genius of the faith's adherents. This month, the program is advertising its association with events such as the Arab Film Festival, a Voices of Kurdistan musical collaboration featured at San Francisco's World Music Festival and a book reading by female Iranian writers.
Best Park for Well-to-Do Nature Lovers
Foothills Park. 3300 Page Mill Road, Palo Alto. Foothills Park will always be a favorite in Palo Alto. And why not? Described as a nature lover's "paradise" on the city's website, the 1,400-acre park boasts miles of trails, woodlands, streams, spectacular views and even a lake. Boronda Lake is stocked with bass, catfish and sunfish and, while swimming isn't permitted, park-goers can enjoy an afternoon paddling in a nonmotorized boat. The park was established in 1965, and was formerly owned by the founder of the Palo Alto Medical Clinic. There is one catch. You have to live in Palo Alto to get in the park. It's no joke—proof of residency is required. So while most of us can only enjoy the park's virtues via the website, a select few can actually get in. Hopefully, when they get out, they'll tell us if it's everything it's cracked up to be or whether this whole "paradise" thing is just a cruel hoax.
Best Place for Marinated Lamb Shank
Kan Zeman. 274 University Ave., Palo Alto 650.328.5245. Lamb on a spit has never tasted this good an ocean away from the Middle East. Kan Zeman, Palo Alto's storied Jordanian-themed restaurant on the University Avenue strip, has that and more. While it can be a bit pricey, the savory dishes offered more than make up for it. Traditional magluba, a common eggplant and rice dish usually served with chicken, is made into a specialty dish by substituting Cornish hen for the chicken. The lamb and okra dish is also worth a taste. But the house specialty remains the manssaf, a lamb shank slow-cooked in a yogurt sauce and embellished with roasted pine nuts and almonds. With a side of rice pilaf and the flat lavash bread, there's not much more to ask for.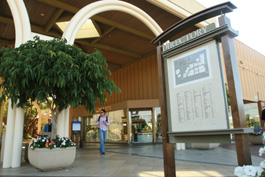 Let's meet back here at the Stanford Shopping Center.
Best Place for an Upscale Consumerist Frenzy
Stanford Shopping Center. 680 Stanford Shopping Center, Palo Alto. The Stanford Shopping Center in upscale Palo Alto beckons South Bay residents as one of the highest grossing malls in America. And for good reason. True, the mall has recently changed ownership, from a university, Stanford, to a corporation, the Simon Property Group, and the transition caused inevitable bumps in the road—case in point, the unfortunate disappearance of the Palo Alto Coffee Roasting Company after new ownership took over. However, there are more than 140 stores, many of them high end, and we in the South Bay can rest assured that we always have the pleasant diversion of a delightful, nationally recognized shopping experience. Moreover, the Shopping Center still boasts one of the treasures of America's mall culture, a European-style street market that features retailers that you wouldn't think of finding in a mall, such as the venerable butcher Schaub's Meat, Fish & Poultry, and Sigona's Farmers Market.
Best Attempt at Rebuking Drug Companies
Stanford Hospital. 300 Pasteur Dr., Palo Alto. We already know that Stanford Hospital is one of the best teaching hospitals in the nation. But the university recently did one better by—drum roll, please—banning physicians working at both its hospitals from accepting any gifts, even the classic complimentary pen, from sales agents representing Big Pharma. We all know the drill: we're in the waiting room of our doctor's office, and see the doctor walk out the door with a nattily dressed ad rep holding a box of free drug samples. That scene, come this October, will be rightly banished at Stanford. The particulars of Stanford's policy are interesting, in that they reveal how cozy a relationship some physicians actually do have with drug industry types. Not only are small items barred, but the policy also says that physicians are prohibited from publishing academic articles that were actually ghostwritten by the PR department of some drug company. The policy, Stanford officials hope, will renew public trust in the medical establishment.
YOU CHOSE: Best Bookstore
Kepler's. 1010 El Camino Real, Menlo Park 650.324.4321. Could it have been any different? Kepler's is without a doubt the most outstanding bookstore in the South Bay—and it has enough beatnik history to rival some of the best-known bookstores in San Francisco and Berkeley. In the community for more than half a century, Kepler's survived the recent scare of closing down and remains an integral part of Silicon Valley. Kepler's has, of course, changed since the '60s, when current owner Clark Kepler remembers running around stacks of books barefoot. It has moved and vastly expanded, always evolving with the times. But the founding independent spirit of Kepler's still remains, and, thankfully, so does the bookstore.
Best Furniture Store
Ikea. 1700 E. Bayshore Road, East Palo Alto. Ikea, of course, needs very little introduction. But, perhaps in an argument that all big corporations aren't bad, the northern European furniture makers keep coming out on top of our Best of Silicon Valley furniture lists. It's no secret that Ikea is a one-stop shop. Go there, and you won't need to go anywhere else. You can pick up your bath mats one minute, and in the next, get yourself some bookshelves. The trick in shopping at Ikea, however, is to have a plan. Otherwise, you'll be overwhelmed and walk out about 3 grand in debt. It's best to keep a close eye on the weekly specials—such as three-piece cookware for less than 10 bucks or a high-quality bunk bed for less than $250—and you'll come out all right.
Best Massages (Runner-up)
Watercourse Way Spa. 165 Channing Ave., Palo Alto 650.462.2000. Watercourse Way Spa describes itself as a "peaceful oasis located in downtown Palo Alto," and our readers agreed. The spa opened its doors in 1980, inspired by Tassajara, a natural hot springs Zen retreat in the Carmel Valley. The spa offers six separate private hot tub packages, from the One Pine, which includes relaxation in a multijetted wood tub, a sauna and a cold plunge, to Six Dragonflies. Also attractive are the hot stone massages, in which stones dipped in hot water glide up and down your body, and the Ayurvedic rituals, methods from a 5,000-year-old Indian health system transported to Silicon Valley.
Send a letter to the editor about this story.